Sowol-ro, a road that had never crossed my mind before, suddenly came into my view last week as I headed to an appointment in Yongsan District. What a stroke of luck! In this post, I'll fondly recall this unforgettable experience and share some of my favorite snapshots from the journey. Plus, I'll offer up some handy travel tips if you're thinking of including Sowol-ro in your autumn adventure in Seoul. So, without further ado, let's dive right in!
Discovering Sowol-ro:
Sowol-ro (소월로) is a 3.7-kilometer road that winds its way from the Sungnyemun Intersection in Jung-gu to Hannamdaero Road in Yongsan-gu, enveloping the lower slopes of Namsan Mountain. Nestled at the base of Namsan Mountain, it offers one of the most picturesque routes to wander along, affording breathtaking vistas of Seoul's iconic landmark, the Seoul Tower.
Which Stretch of Sowol-ro Did I Explore?
While I'm quite certain that any segment of this 3.7-kilometer road can treat you to remarkable cityscapes and enchanting glimpses of Seoul Tower, the particular part where I savored the autumnal beauty spans 2 kilometers from the Grand Hyatt Hotel to the Namsan Library. This became the delightful continuation of my autumn adventure following my wonderful experience at Noksapyeong Station that day. And here's the compelling reason for you to consider strolling down this path if you plan to visit Seoul in October: this entire 2-kilometer section is adorned with fully grown ginkgo trees!
How to Reach Sowol-ro?
You can easily access this specific stretch of Sowol Road through various public transportation options. The Seoul Subway Line 6 provides a convenient choice, with both Noksapyeong and Itaewon Stations serving as access points. It's approximately a 20-minute walk from either station, although Itaewon Station is a bit closer. If you're not up for a walk, especially an uphill one, there are bus options available as well. If you're coming from Itaewon Station, catch bus number 405 at bus stop number 03284, located near exit 3, and alight at the Hyatt Hotel (stop number 03175). If you're arriving from Noksapyeong Station, hop on the Yongsan03 bus at exit 4 bus stop number 03187, and disembark at the Hyatt Hotel (stop number 03500).
What to Anticipate When Walking Sowol-ro
October's Golden Autumn Splendor:
Sowol-ro boasts one of Seoul's lengthiest avenues adorned with ginkgo trees, making it a prime destination for witnessing the breathtaking burst of golden hues that October brings. With every twist and turn along this winding path, you can look forward to truly awe-inspiring views of the season!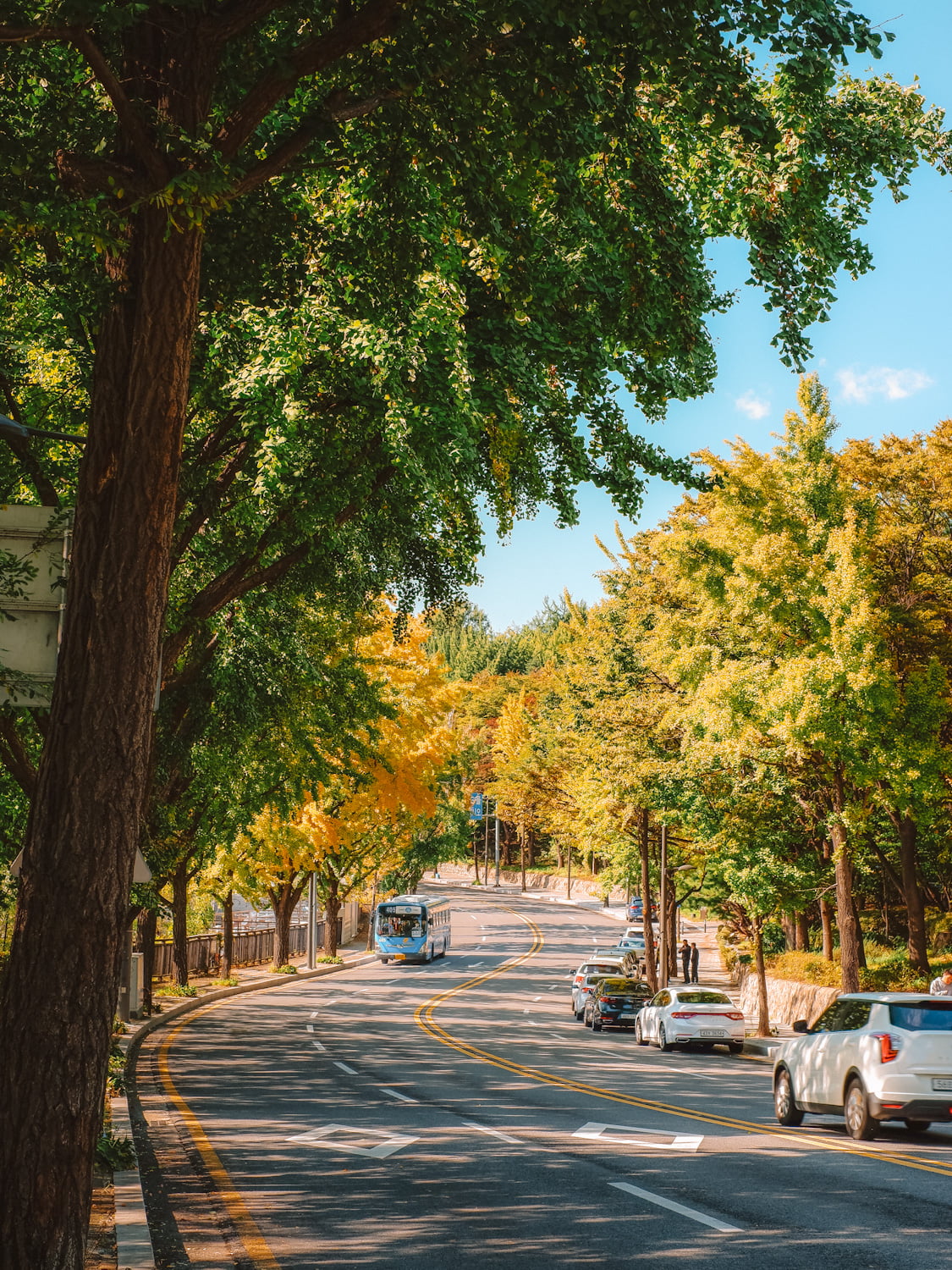 The Meandering Sowol Road Flanked by Towering Ginkgo Trees
Breathtaking Vistas of Seoul Tower:
Sowol-ro is intimately connected to Namsan Mountain, a top-ranking scenic locale as recognized by the Seoul Development Institute. This closeness places you in the perfect position to appreciate the Seoul Tower, which graces the mountain's peak. What can you expect but magnificent views of this architectural masterpiece as you amble down this very road? Whenever you cast your gaze skyward, prepare to be captivated by the spectacular sights of Seoul Tower peeking out from amidst the lush tree canopies!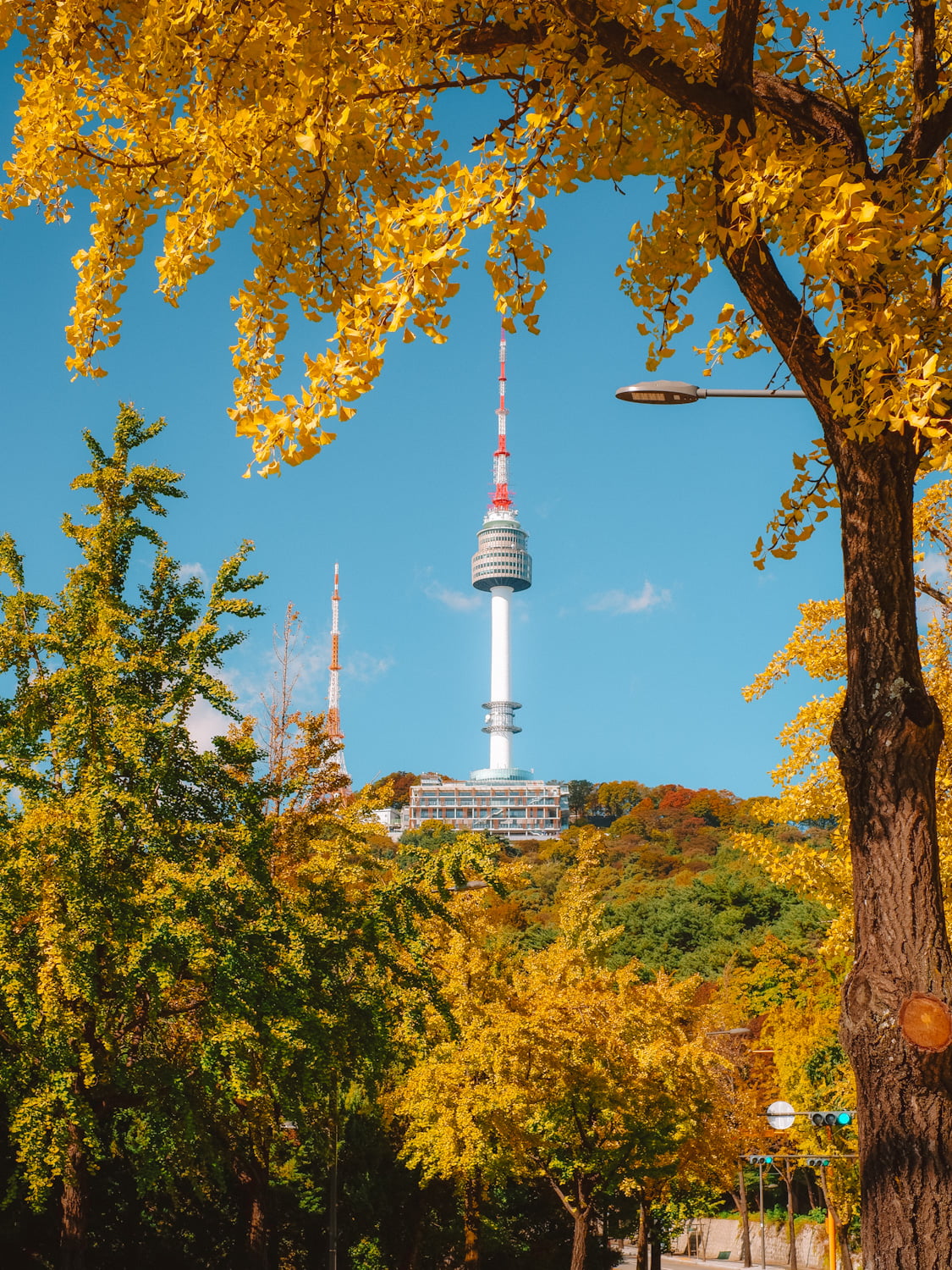 Gorgeous Snapshots of Seoul's Cityscape:
Thanks to Sowol Road's strategic location, you not only get to savor the beautiful perspectives of the towering Seoul Tower, but also relish the breathtaking panoramic vistas of downtown Seoul as an added treat. If you're a fan of cityscapes, there's an absolute must-visit spot in the vicinity – COMFORT cafe. This charming cafe features a delightful outdoor area that offers an open-air view of the sea of houses, buildings, and skyscrapers. Make sure to take a seat on their unique iron bench situated in the center, and capture some cool photos. It's a fantastic composition that's simply too good to pass up!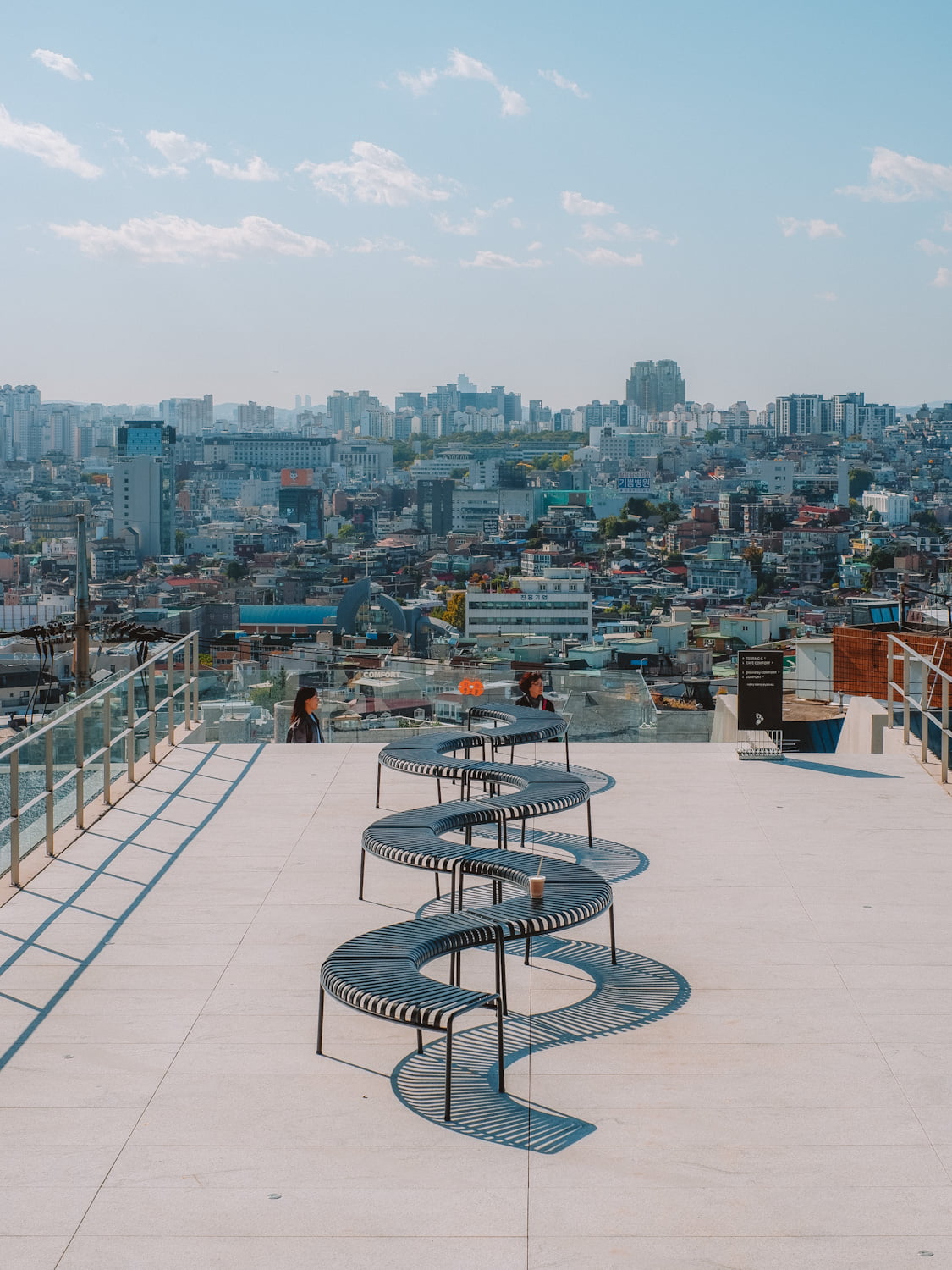 COMPORT's Cool Outdoor Space
The Autumn Peak along Sowol-ro:
I explored Sowol-ro on October 21st, and although I managed to snap numerous stunning autumn photos, I noticed that only 40% of the ginkgo trees had started to change their leaf colors. This indicated that I visited during the early stages of the season. For the full splendor of autumn along the entire road, I'd suggest planning your visit for the last week of October, specifically between the 25th and 31st, to experience the most spectacular autumn scenes!
And there you have it! I've shared all the highlights of my recent adventure on Sowol-ro. So, what's your verdict? Does this charming road earn a place on your must-visit list for your next autumn trip to Seoul?
Gallery: More Autumn Shots from Sowol-ro: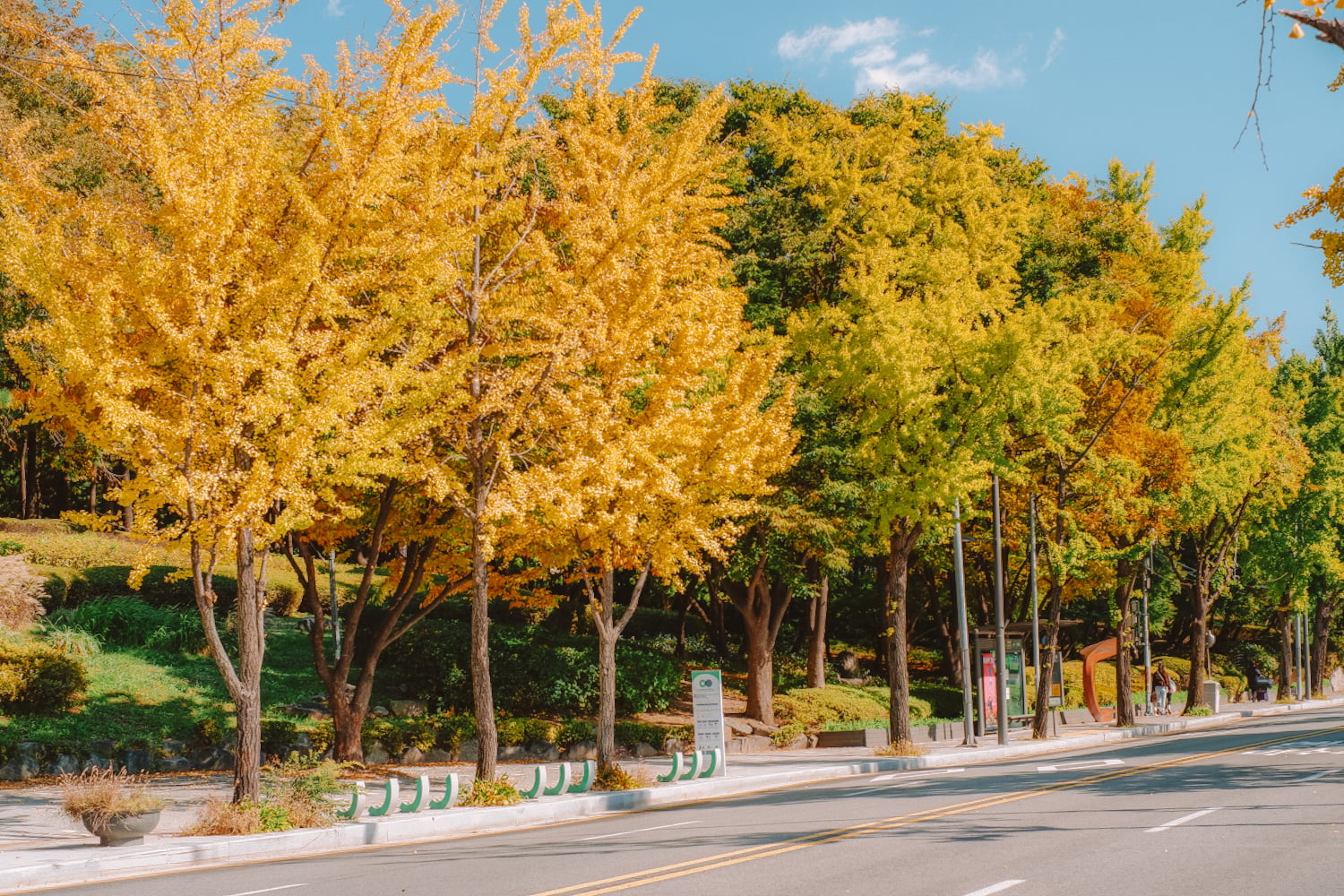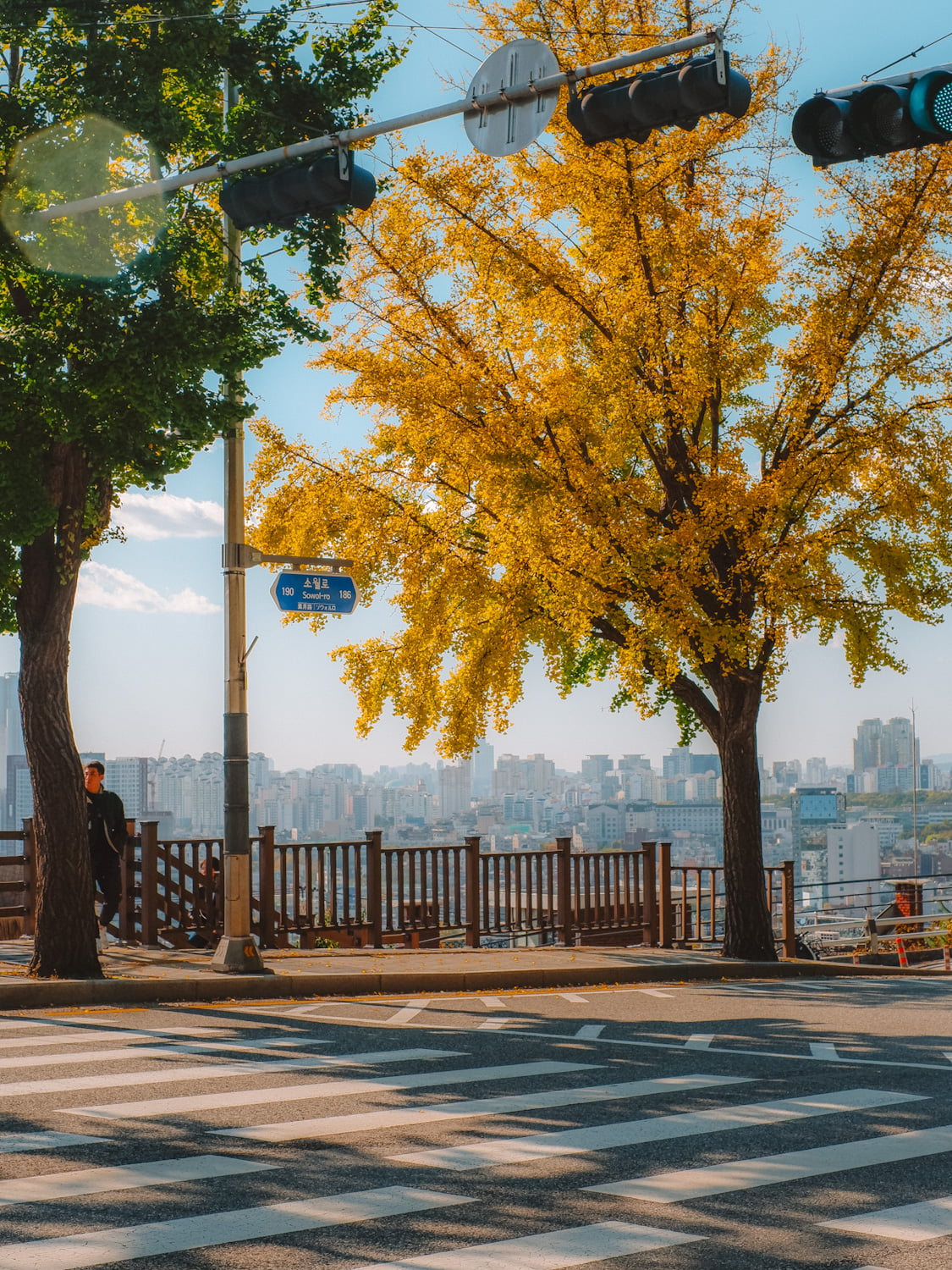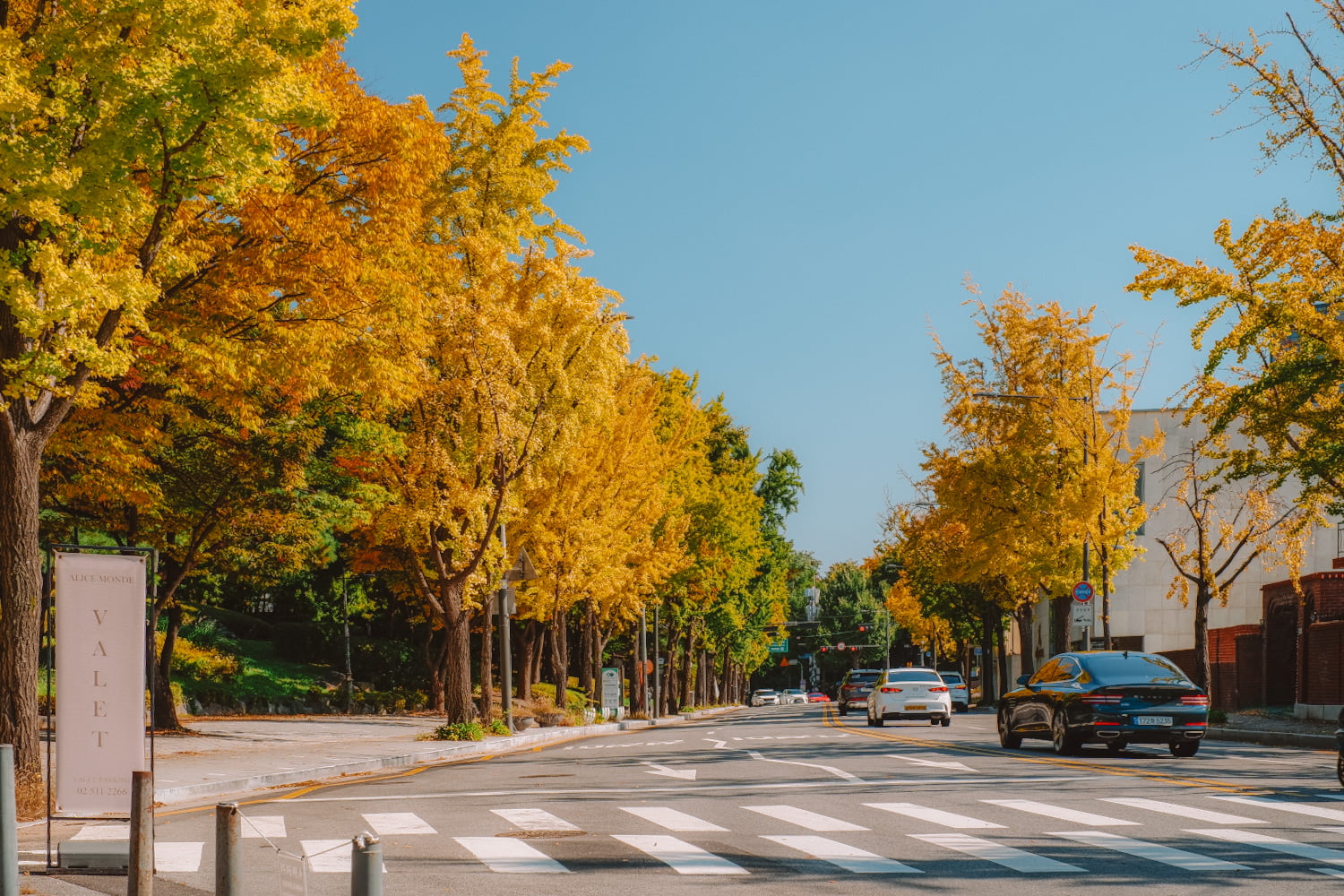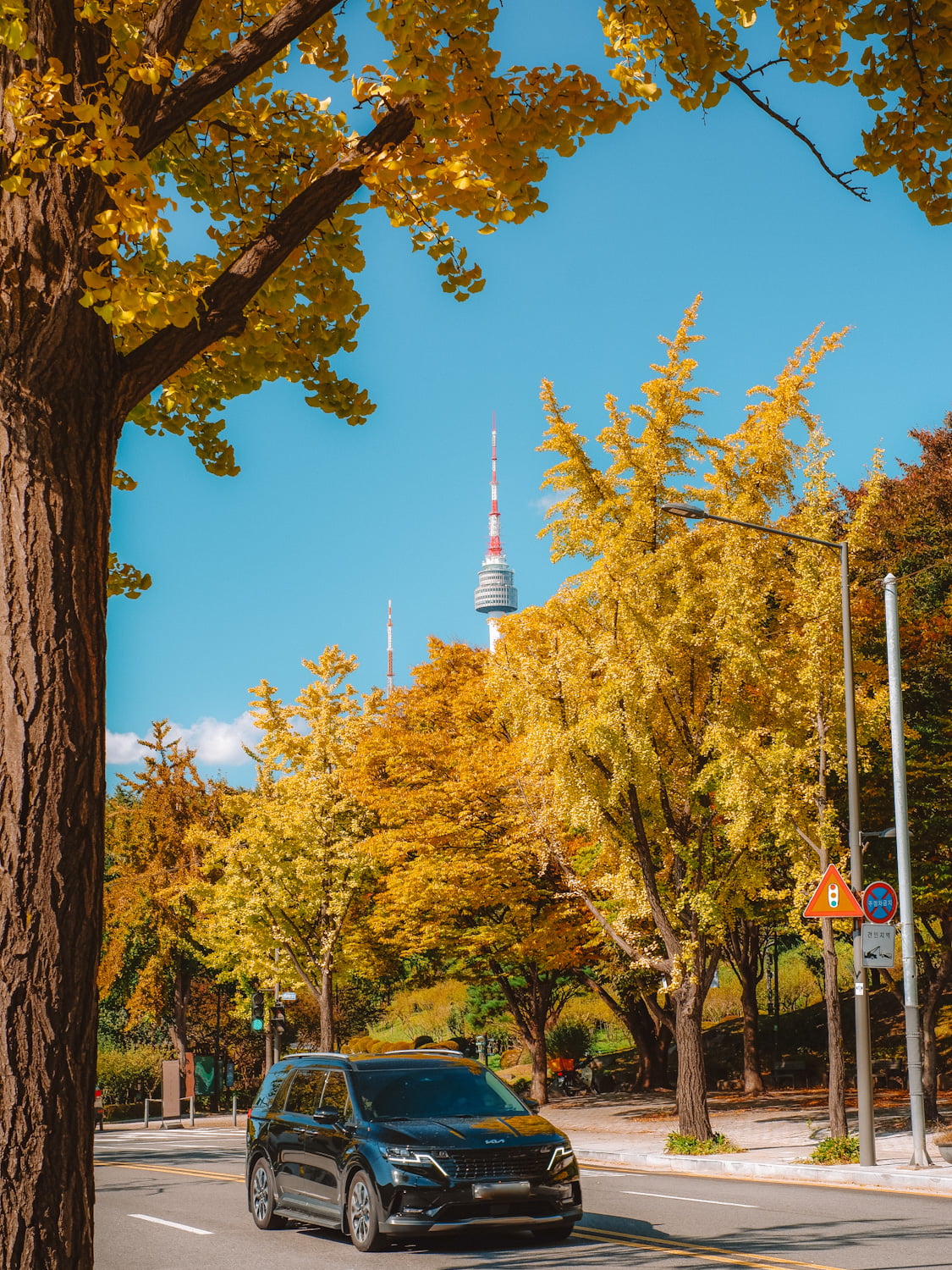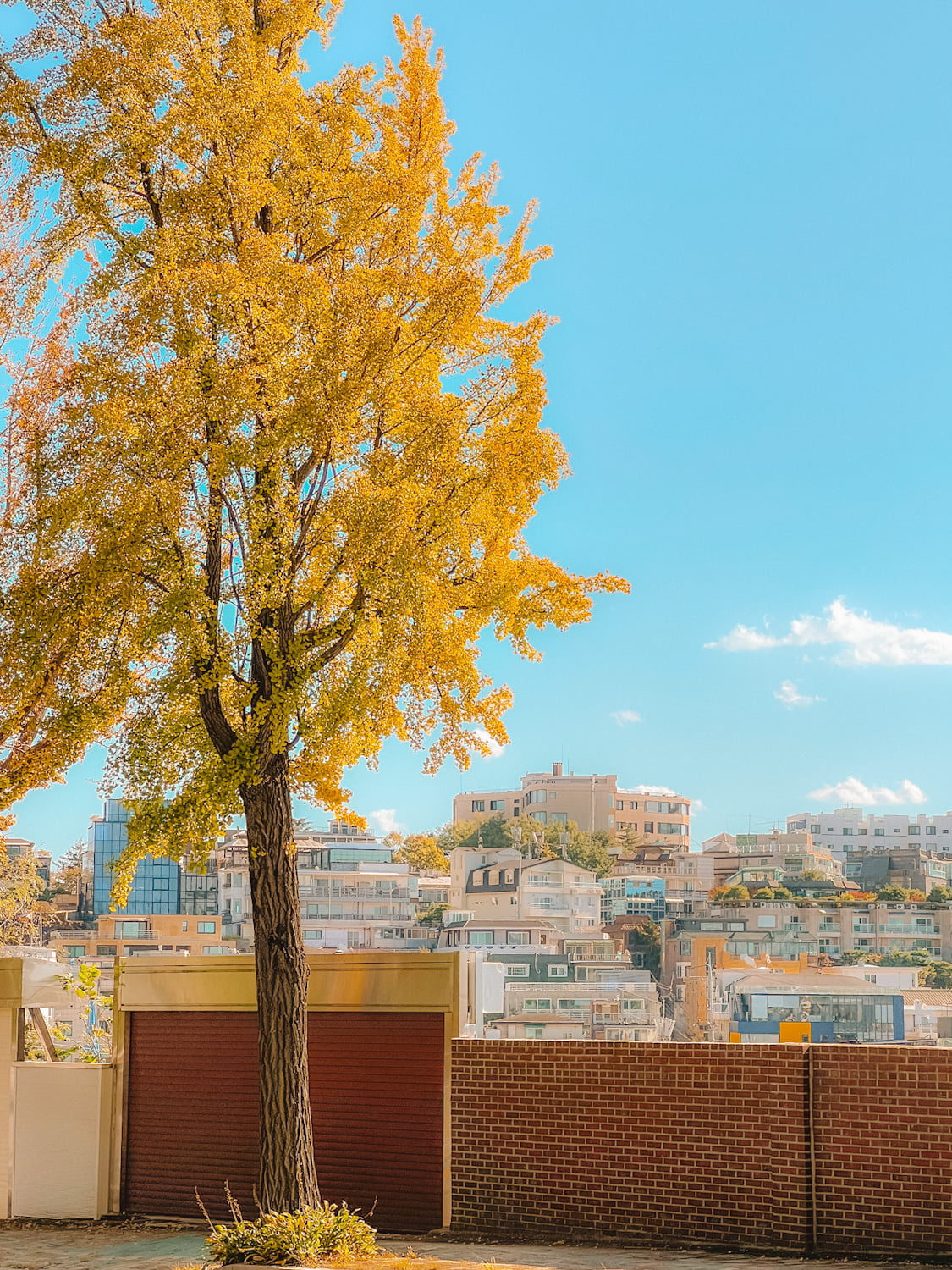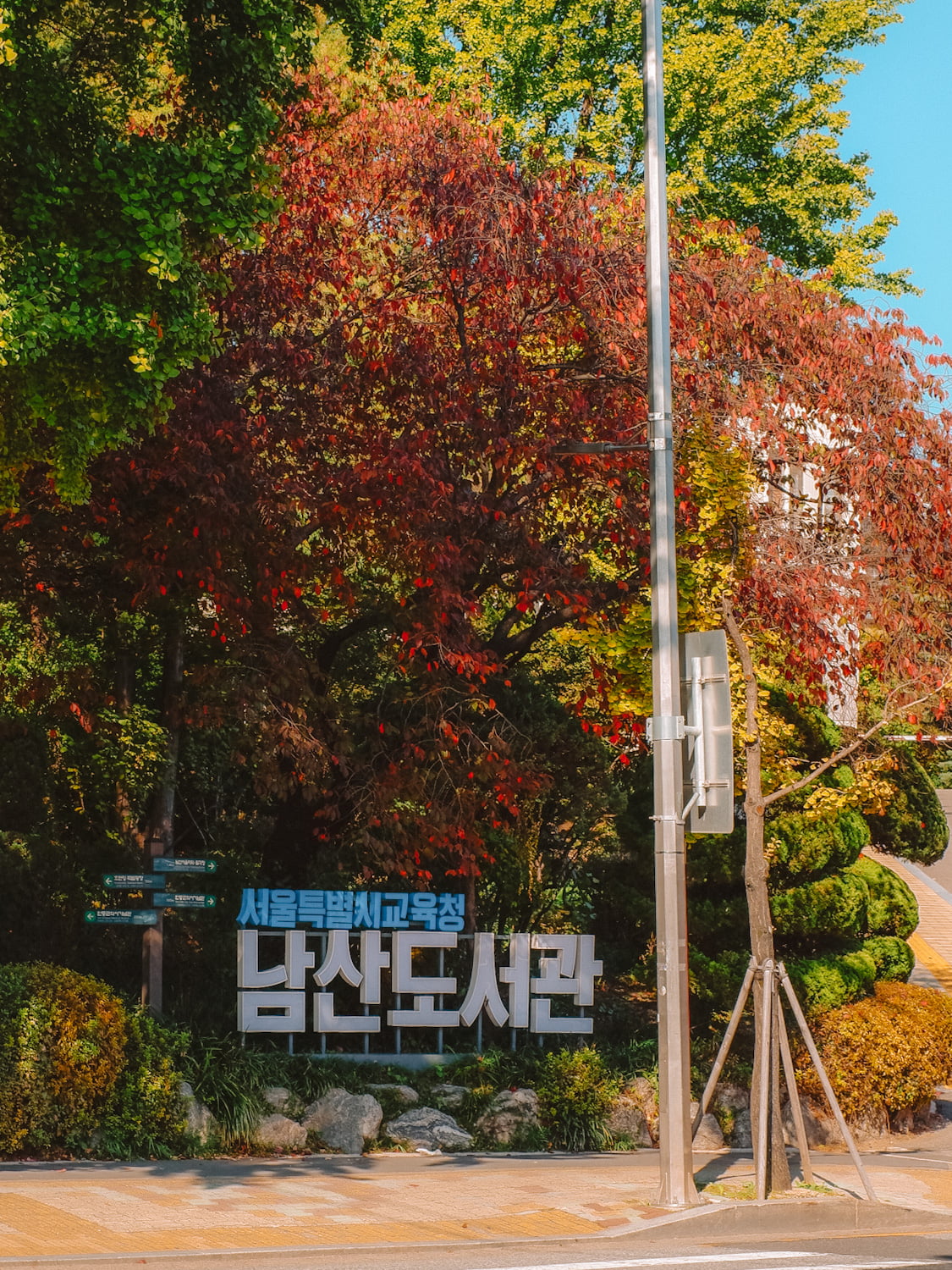 Access Map:
Quick Info About Sowol-ro:
Address: 서울 용산구 후암동 406-97
Naver Map: 

Link


My Visit Date: October 21, 2023
Did this entry help you? Or Did you enjoy my photos? Help support my small blog by giving a little cup of joe. I am always grateful when readers reach out wanting to support 🙂
p.s. This post is independently created. However, when you book or purchase something through the retail links, I may earn an affiliate commission to help keep Ploy's Little Atlas running. Thank you very much for your support!
p.p.s All images used (unless specified) are owned by the author of the blog and permission is required for a repost. Please, reach out via social media channels to ask beforehand if you'd like to use them.