Goseong-gun or Goseong County, is located in Korea's Gangwon Province and is renowned for its numerous picturesque attractions that offer stunning vistas of the East Sea. From the enchanting Cheonhakjeong Pavilion to the captivating Cheongganjeong Pavilion in Toseong township, and from the awe-inspiring Unification Observatory to the serene Songjiho Lake, this city is blessed with an abundance of breathtaking viewpoints.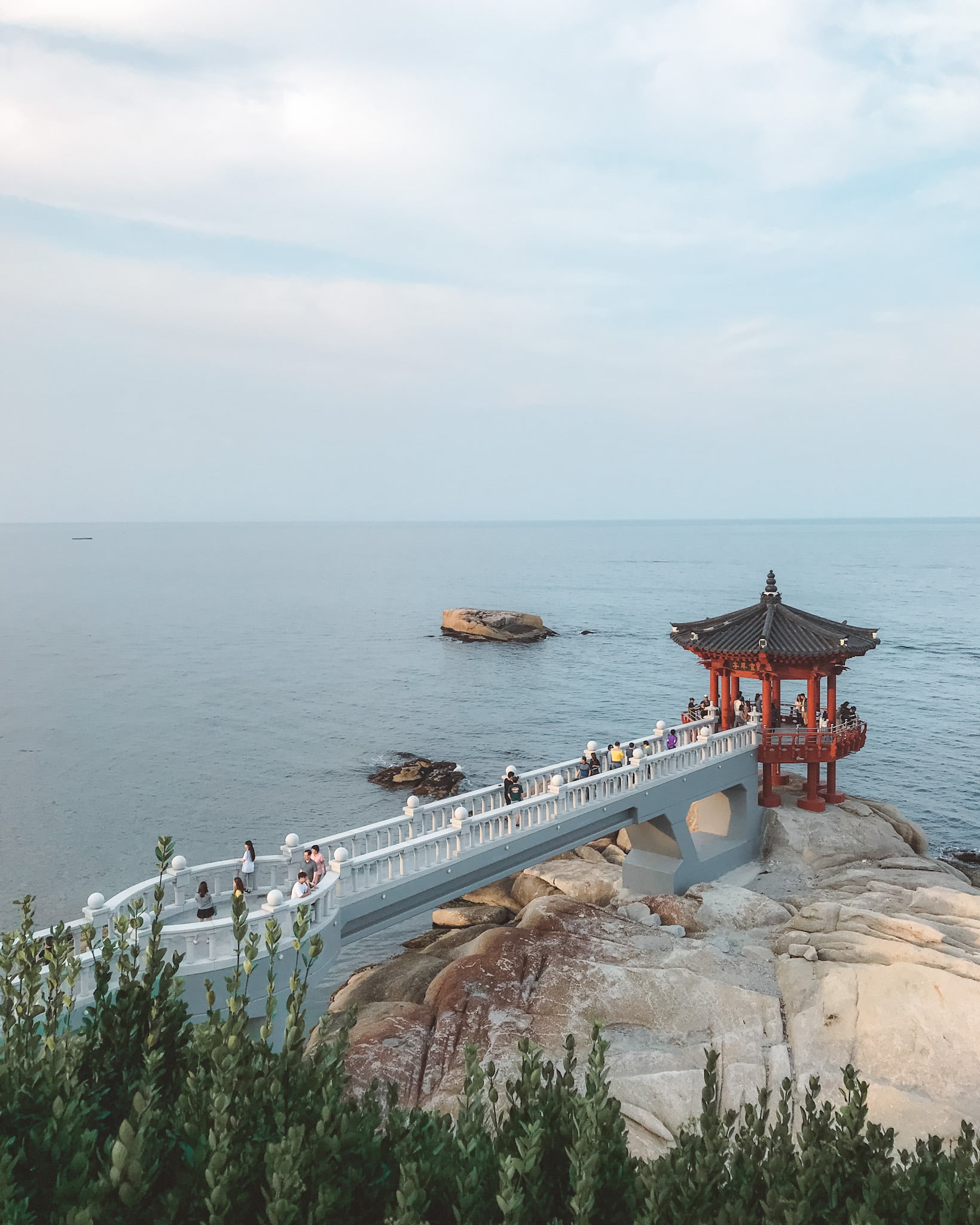 However, a visit to Goseong City in June will take you even deeper into an aromatic paradise beyond the mesmerizing coastal scenery. During this time, the Hani Lavender Farm bursts into full bloom, immersing you in a delightful fragrance. In this article, we will guide you through all the essentials to ensure that you make the most of your trip to this purple haven!
Introduction to Hani Lavender Farm
Hani Lavender Farm (하늬라벤더팜) came to life in 2006 thanks to Ha Deok-ho, affectionately known as the "lavender missionary." With a background in running a herb shop in Gyeonggi-do, Mr. Ha followed his passion and relocated to Ganseong-eup in Goseong City to establish his very own lavender farm. Spanning an impressive 33,000 ㎡ of land, this haven was carefully crafted to provide the perfect conditions for lavender to flourish.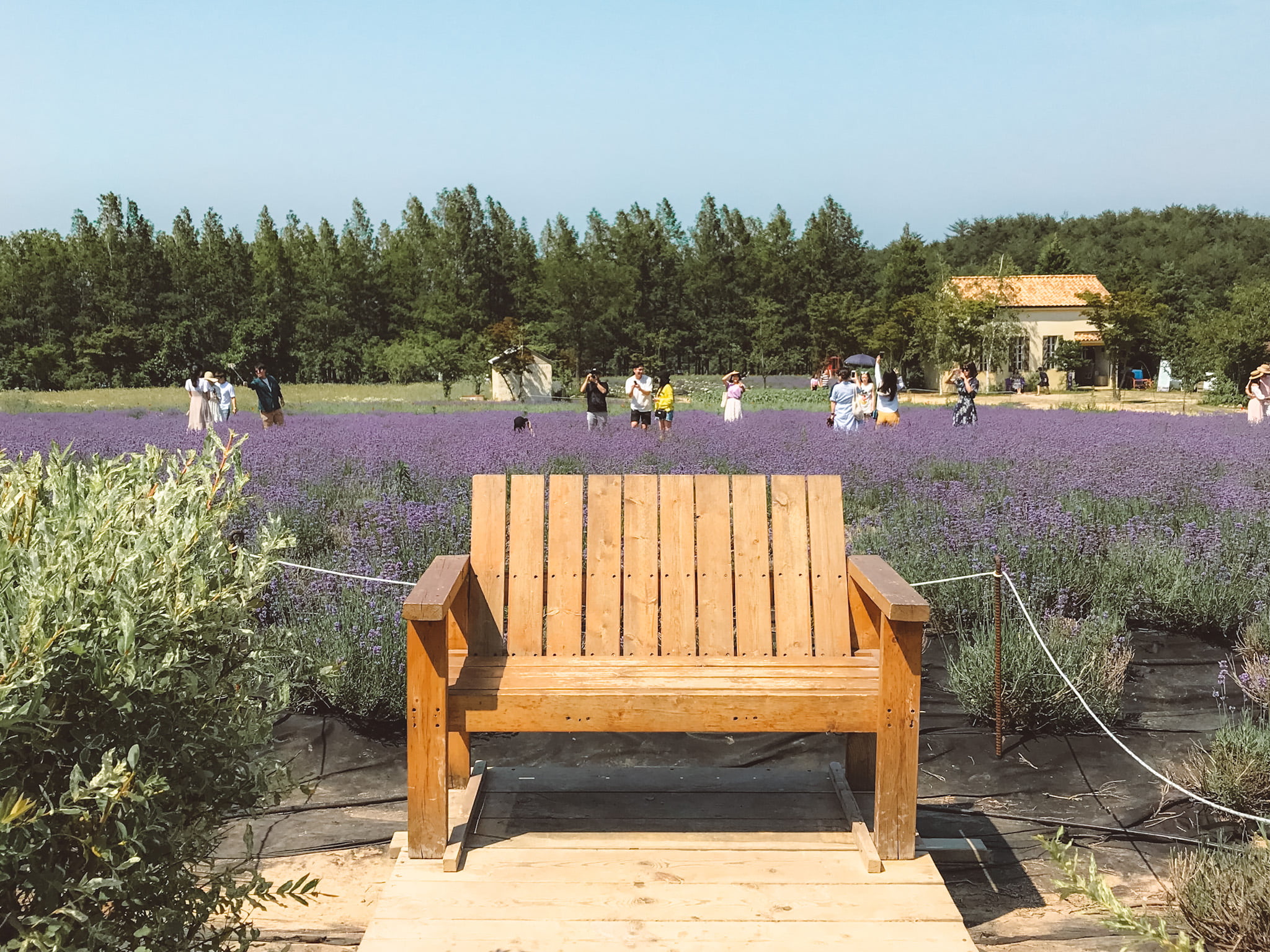 Goseong Lavender Festival
The Goseong Lavender Festival is held here at Hani Lavender Farm annually in June. In 2023, it marks the 16th edition and runs from June 3rd to 25th. During the festival, you can immerse yourself in a delightful lineup of events. From concerts to captivating lavender perfume trials and a range of lavender-themed classes, there's something for everyone. And the fun isn't limited to any age group! Take part in activities like making lavender-infused pizzas, engaging in a children's drawing contest, or even trying your hand at creating lavender-inspired poetry. The Goseong Lavender Festival promises a vibrant and unforgettable experience!
If Hani Lavender Farm is open outside of the lavender season?
The answer is yes! Although the farm doesn't operate year-round, you can still visit from the end of April until the last week of October. While June is the prime time to witness the lavenders in full bloom, there are still plenty of reasons to explore the farm before or after this month. You can enjoy on-site purchasing of lavender-related products or participate in engaging workshops that teach you how to create fragrances from lavender flowers.
What can you expect during a summer visit to Hani Lavender Farm?
Brace yourself for a breathtaking sight as you encounter three expansive fields of lavenders gracefully stretching next to the charming red brick café and gift shop. By mid-June, these fields transform into a mesmerizing sea of purple, offering a feast for the eyes.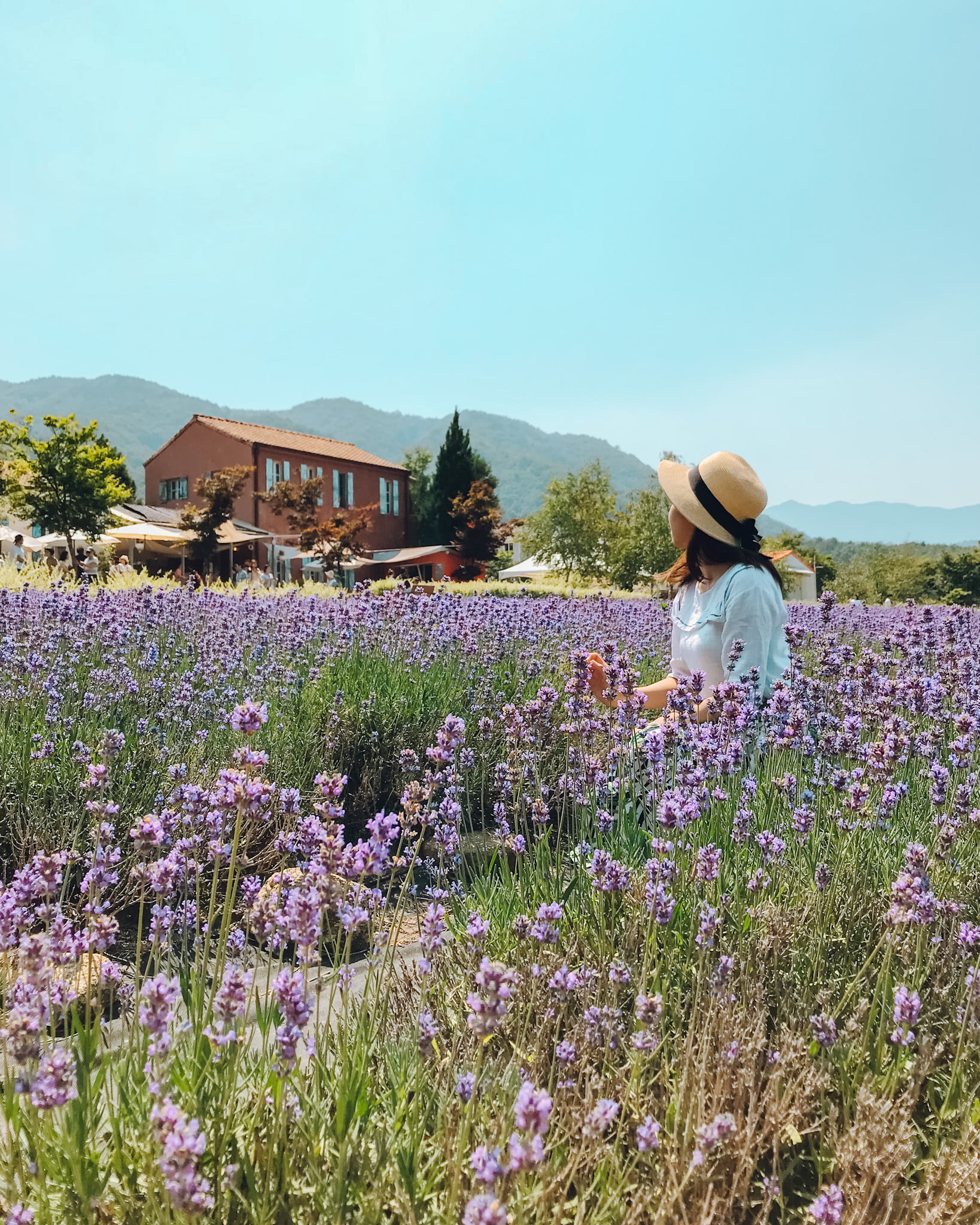 While at the farm, don't miss the opportunity to indulge in their delightful lavender-infused products. One must-try is the refreshing lavender soft serve, perfect for cooling down on hot days in Goseong. Not only will it provide relief, but it also serves as an ideal photo prop. Capture a snapshot of this purple treat against the backdrop of the lavender fields for a picture-perfect postcard-worthy image you won't want to miss!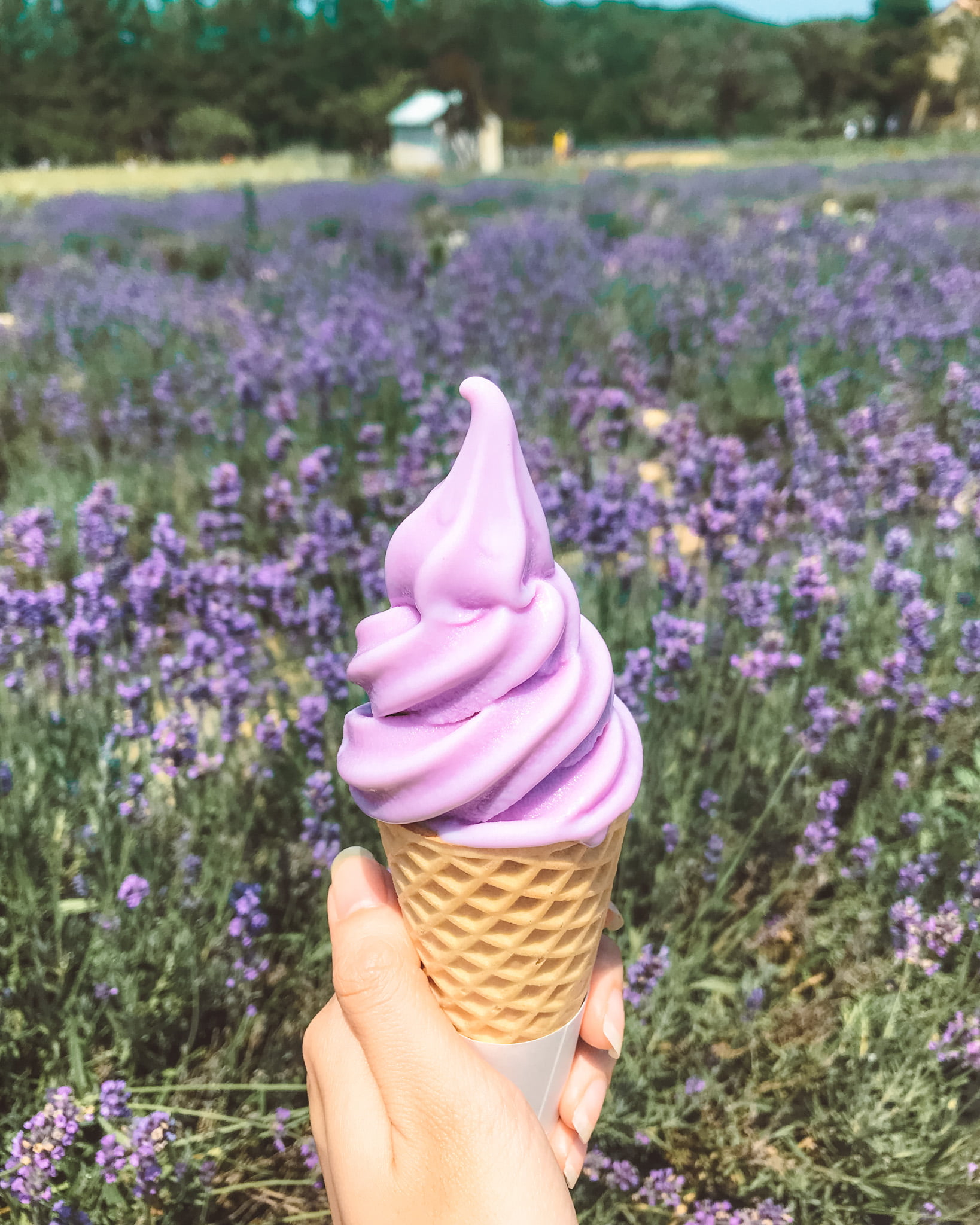 In addition to the star attraction of lavenders, Hani Lavender Farm boasts various areas adorned with an array of blooming flowers. From fields of white buckwheat flowers (메밀꽃) to clusters of indigo cornflowers (수레국화), flower lovers will be delighted by the charming floral displays.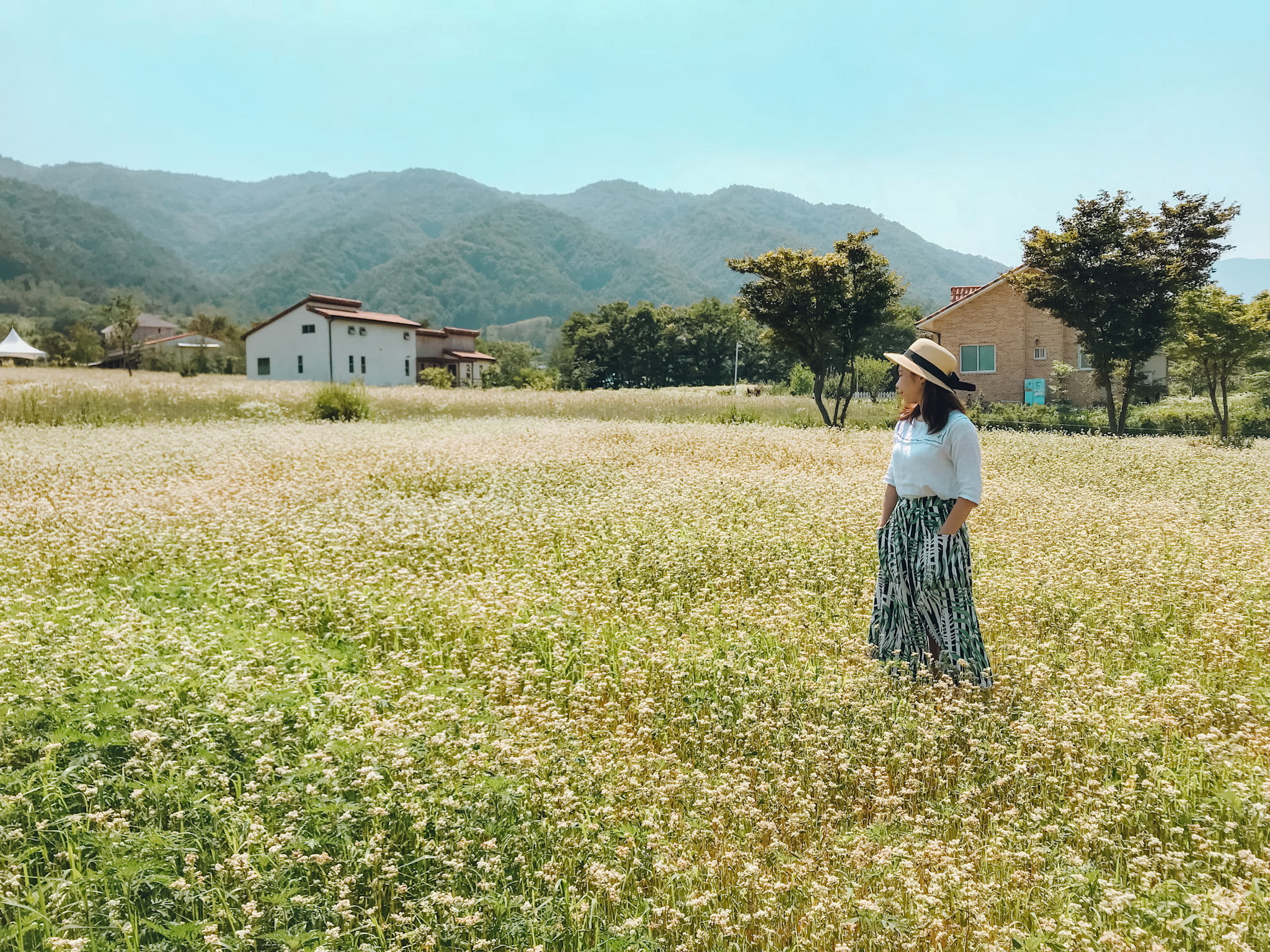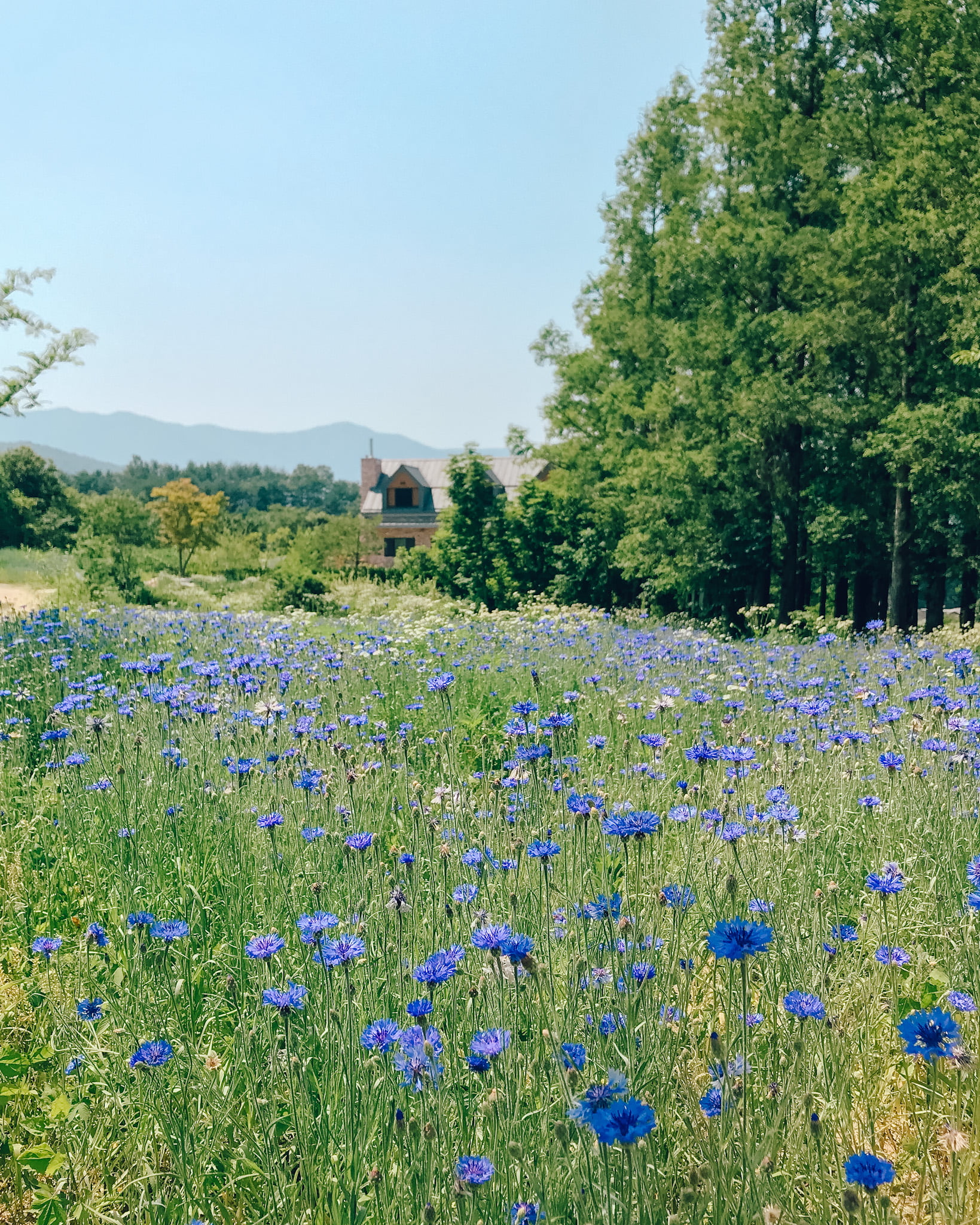 Beyond the summer flower fields, the farm offers numerous garden arrangements that elevate your photo opportunities. Don't forget to explore the English Garden, nestled between the cafe and the parking lot, where you can unwind and enjoy a peaceful atmosphere.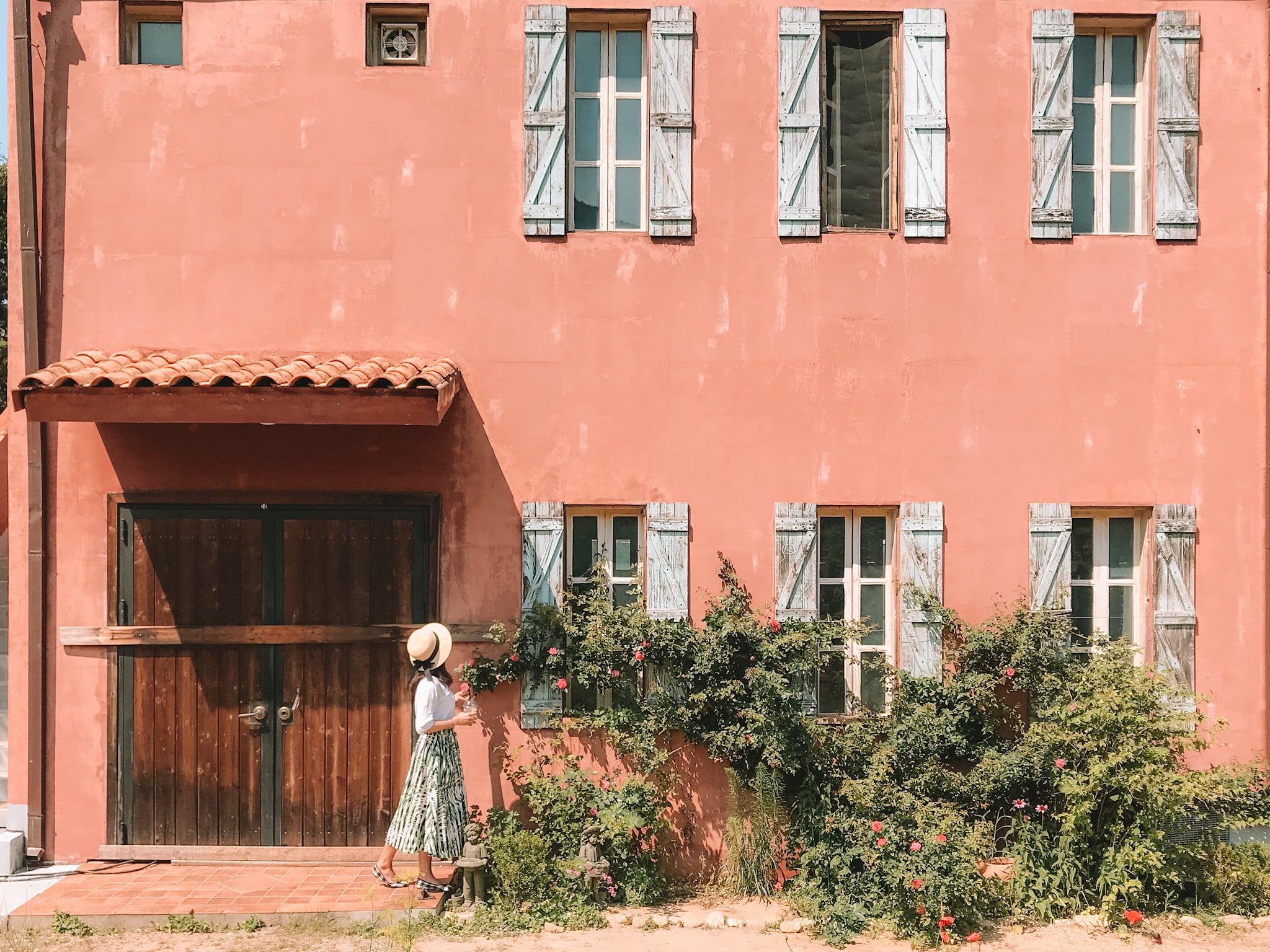 How to get to Hani Lavender Farm from Seoul:
Apart from driving, you have the option of taking an intercity bus from Dong Seoul Bus Terminal (동서울종합터미널) to Ganseong Intercity Bus Terminal (간성터미널). The journey takes approximately two and a half hours and costs around 21,100 won. From Ganseong Intercity Bus Terminal, the most convenient option is to hop in a taxi to reach Hani Lavender Farm in less than 15 minutes, with a cost of less than 15,000 won.
Important Guidelines at Hani Lavender Farm
When planning your visit to Hani Lavender Farm, there are several essential guidelines to keep in mind to ensure a pleasant and respectful experience for everyone:
Admission Fee: Please note that there is an entrance fee for visitors of all age ranges. Make sure to check the current fee before your visit.
No Pets Allowed: To maintain a safe and tranquil environment for all visitors, pets are not permitted on the farm property. Please make arrangements for your furry friends before your visit.
No Outside Food: In order to support the farm's offerings and maintain cleanliness, outside food is not allowed inside. Don't worry, though – the farm provides a variety of food and refreshment options for you to enjoy during your visit.
No Smoking: To preserve the natural beauty and protect the health and comfort of all visitors, smoking is strictly prohibited within the farm premises. Please respect this policy and refrain from smoking during your visit.
No Plant Collection: As much as you may be tempted by the beautiful flora, it is important to refrain from collecting or damaging any plants or flowers at the farm. Let's help preserve the natural beauty for everyone to enjoy.
No Entry for Intoxicated Guests: For the safety and well-being of all visitors, intoxicated guests will not be allowed to enter the farm. Please enjoy your visit responsibly and be mindful of your alcohol consumption.
Drone and Commercial Filming: To maintain a peaceful and respectful environment for all visitors, the use of drones for filming and commercial filming activities is prohibited without prior authorization. Please refrain from engaging in such activities during your visit.
By adhering to these guidelines, you can contribute to a positive and enjoyable atmosphere at Hani Lavender Farm, ensuring a memorable experience for yourself and fellow visitors.
Quick Info About Hani Lavender Farm
Address: 강원 고성군 간성읍 꽃대마을길 175

Naver Map: 

Link



Hours: 
June: 9:00AM~7:00PM (everyday)
April to October: 10:00AM~5:00PM (Wed-Mon) | close on Tuesday

Phone: +82 33-681-0005

Website: 

www.lavenderfarm.co.kr
Suggested Tour Package to Hani Lavender Farm
Did this entry help you? Or Did you enjoy my photos? Help support my small blog by giving a little cup of joe. I am always grateful when readers reach out wanting to support 🙂
p.s. This post is independently created. However, when you book or purchase something through the retail links, I may earn an affiliate commission to help keep Ploy's Little Atlas running. Thank you very much for your support!
p.p.s All images used (unless specified) are owned by the author of the blog and permission is required for a repost. Please, reach out via social media channels to ask beforehand if you'd like to use them.