One thing that has greatly influenced my eating habits during my long stay in Seoul is the vibrant café culture. With numerous cafes serving hearty brunches and rejuvenating coffee on every street corner, my weekends now always begin with a visit to one. Surprisingly, this café culture has spread beyond the capital city, reaching even the outskirts where modern and trendy cafes can be found.
Cafe Iseo (카페이서) in Hongcheon City, Gangwon-do, is a prime example of how Koreans have successfully extended the café trend beyond Seoul. I stumbled upon this café during my recent trip to the region for snowboarding at Vivaldi Park and made a mental note to revisit if I ever returned. In this post, we will unravel the enchantment of Cafe Iseo and explore why it deserves a special spot on your itinerary.
Aesthetically Pleasing Interior
Located on Hanchigol Road (한치골길), the same road as the 970 barbecue place I mentioned in my previous post, Cafe Iseo's exterior may not be particularly eye-catching, but its interior is truly impressive. Upon entering, I felt as though I had stepped into one of the chic cafes in Seoul's trendy Songsidangil neighborhood. The café features earthy wooden walls and ceilings, with two walls adorned with floor-to-ceiling glass windows that flood the space with natural light. The seating area is spacious, and a wooden counter is tucked away in one corner for placing orders or returning trays. Indoor plants are strategically placed, adding a touch of soothing greenery to the ambiance.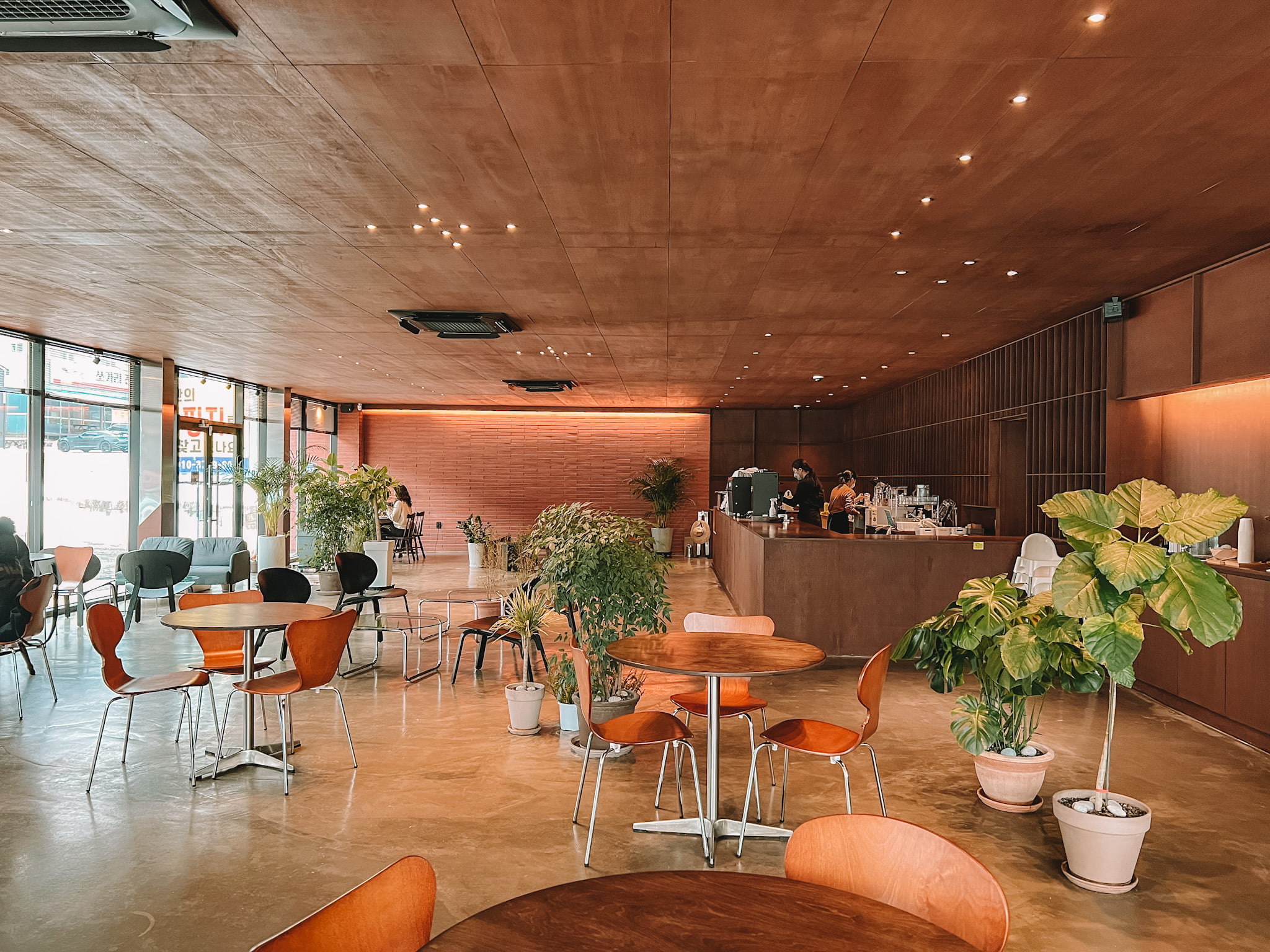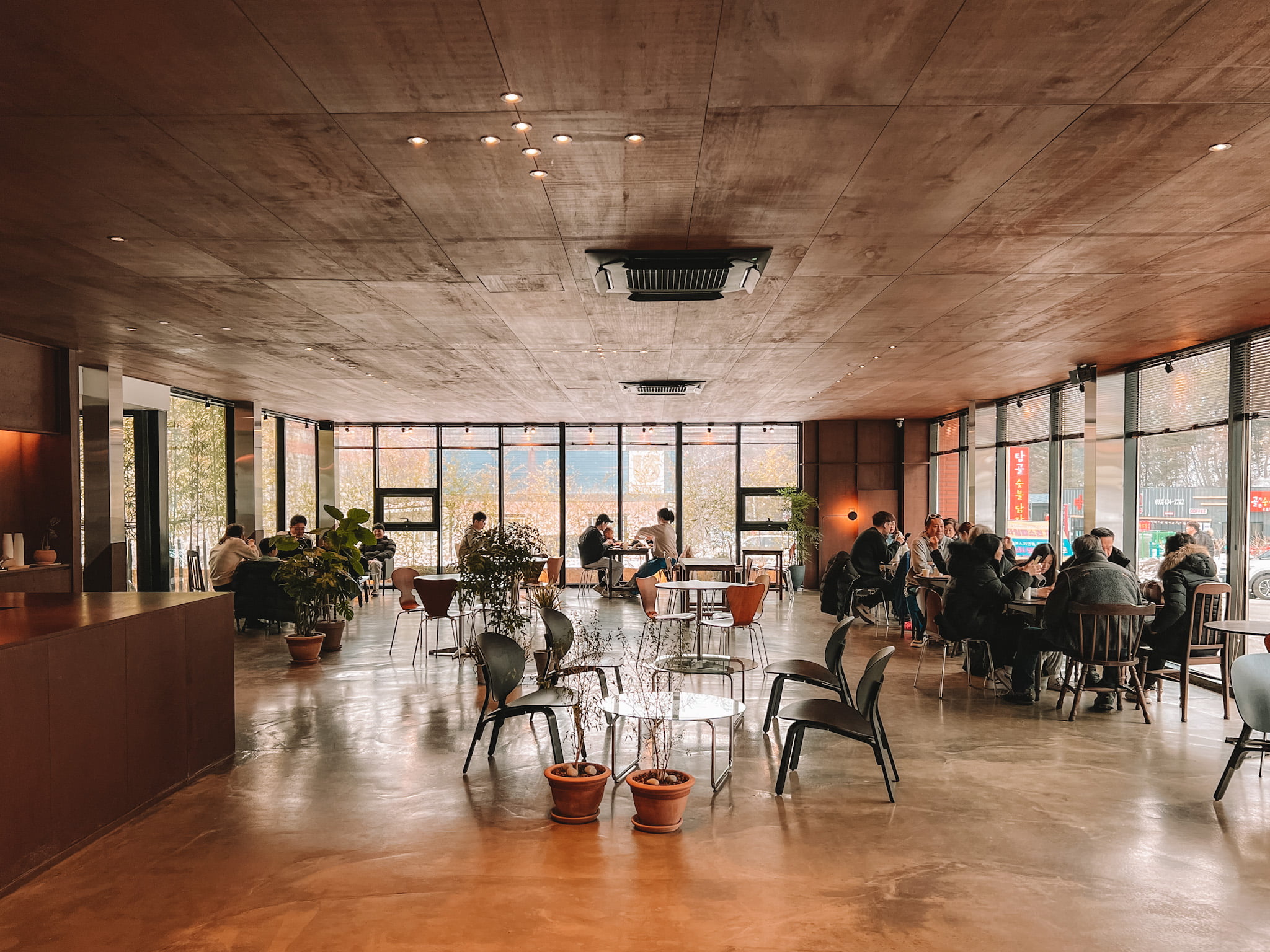 Exploring Cafe Iseo's Irresistible Menu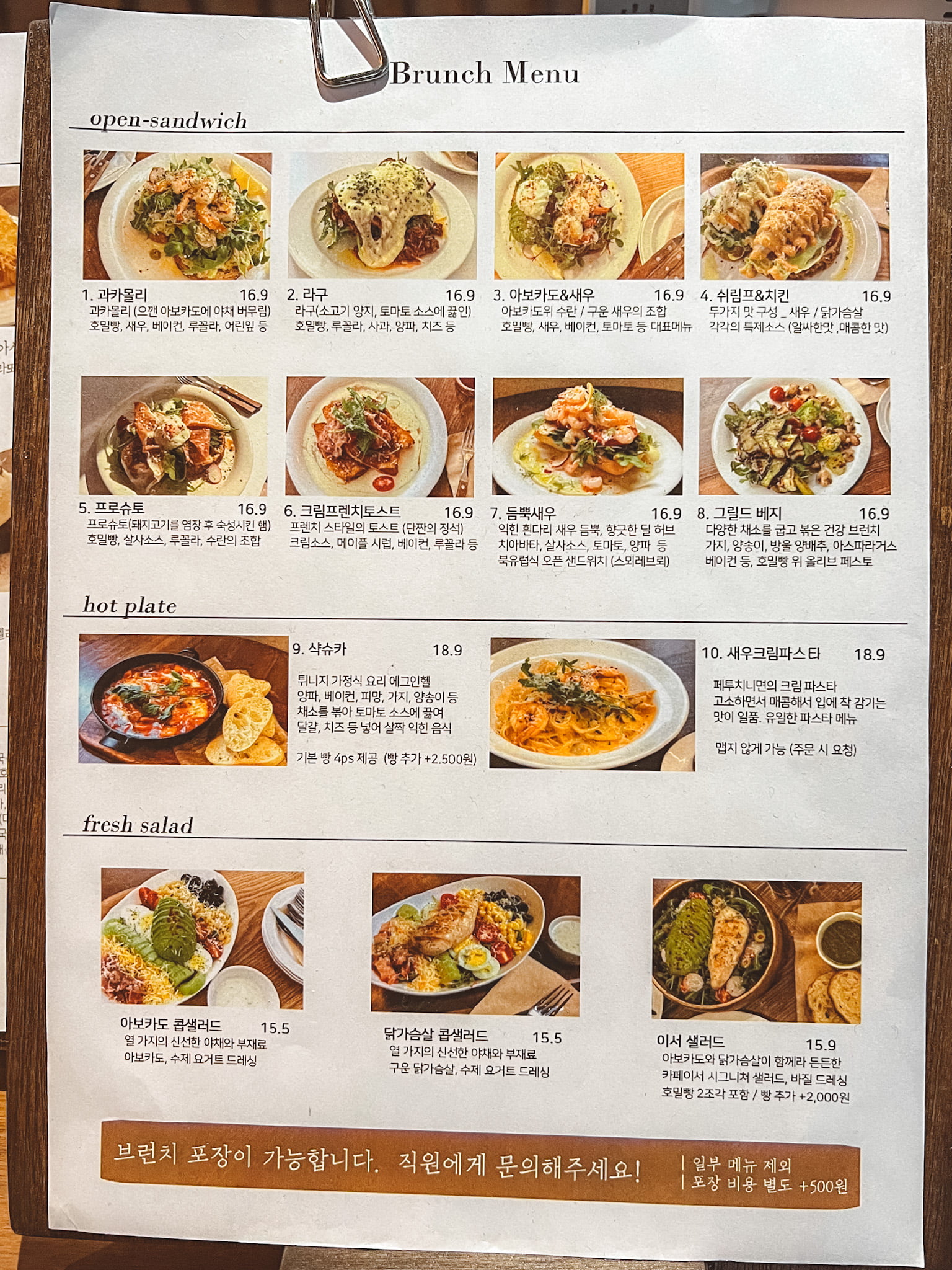 Cafe Iseo offers a variety of brunch plates and desserts. Their menu includes a selection of open sandwiches, each topped with different healthy and appetizing ingredients. We opted for the 'Grilled Veggie (그릴드 베지)' sandwich, which features rye bread spread with olive pesto, topped with grilled bacon, and accompanied by grilled eggplant, button mushrooms, brussel sprouts, and asparagus. They also have a visually appealing salad option for those seeking a lighter meal. We couldn't help but feel a twinge of regret for not trying their Shakshuka, as it looked incredibly appetizing when served at neighboring tables.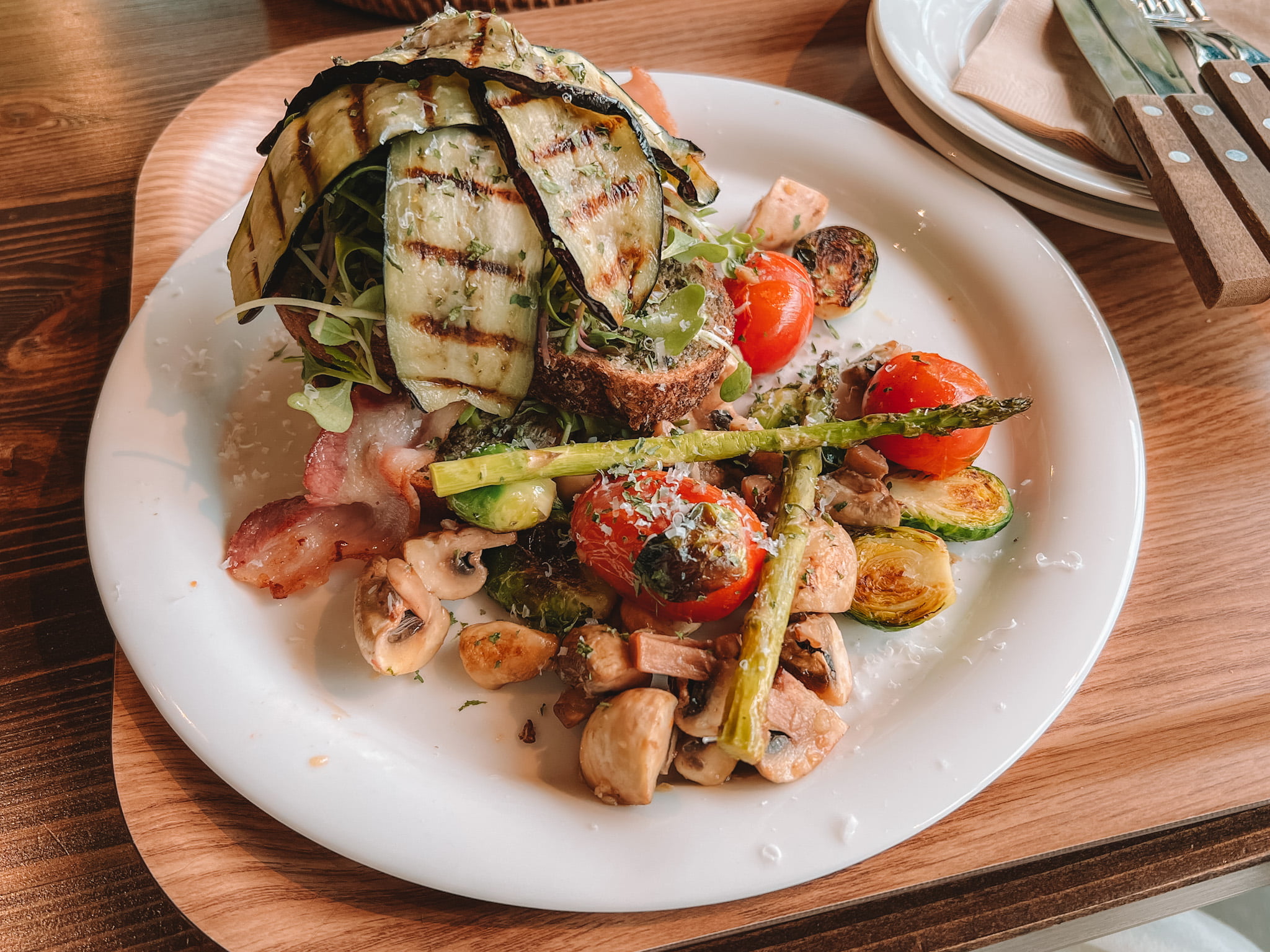 On the Warm & Sweet side of the menu, Cafe Iseo offers an array of delightful desserts. From waffles, toasts, and croissants to brownies, they have something to satisfy every sweet tooth.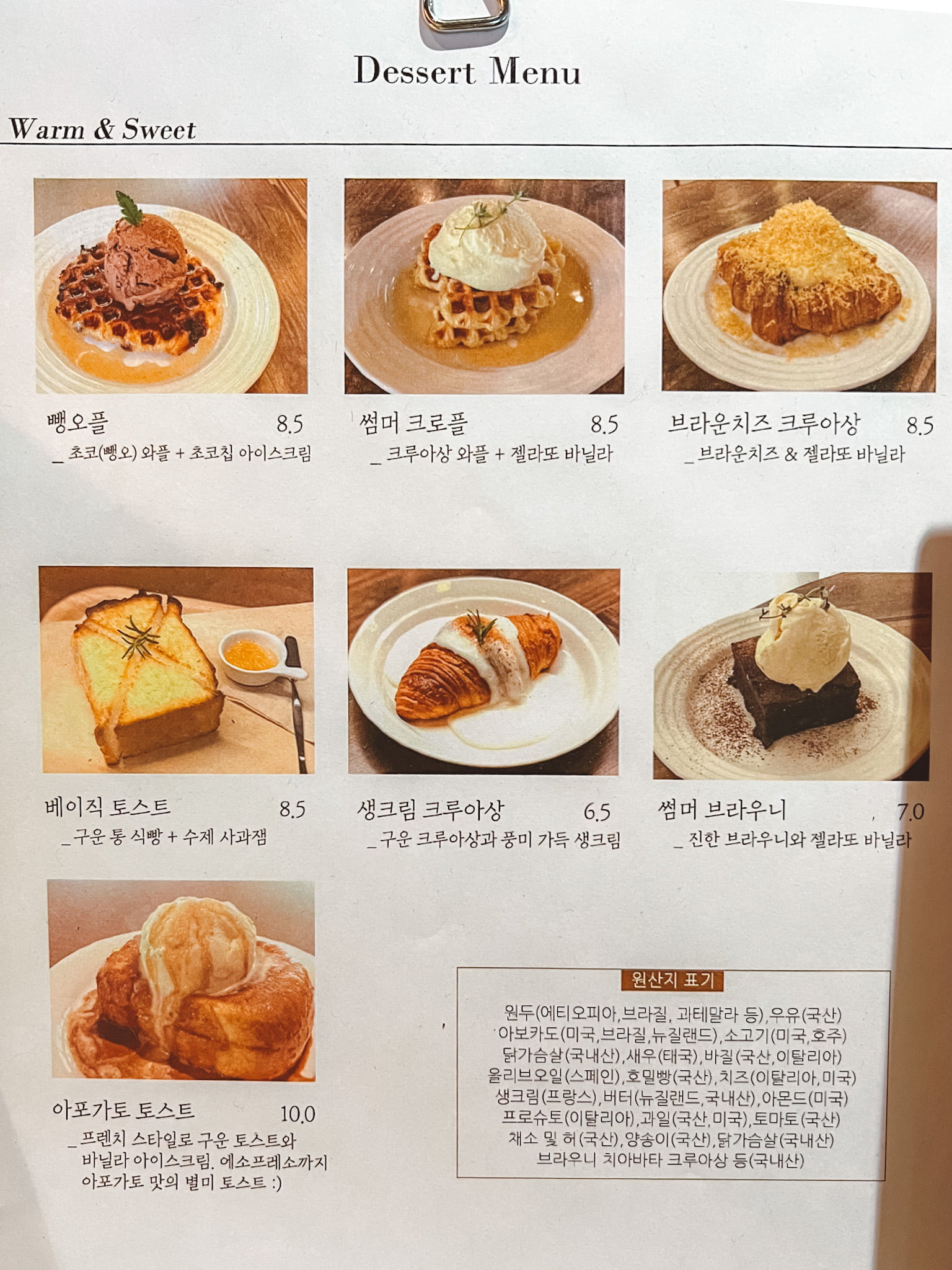 We tried their 'Basic Toast (베이직 토스트),' a perfectly toasted bread served with homemade apple jam. It was, by far, the best toast I've had in Korea. The texture was flawless—crispy on the outside and tender and chewy on the inside. It paired excellently with their homemade apple jam.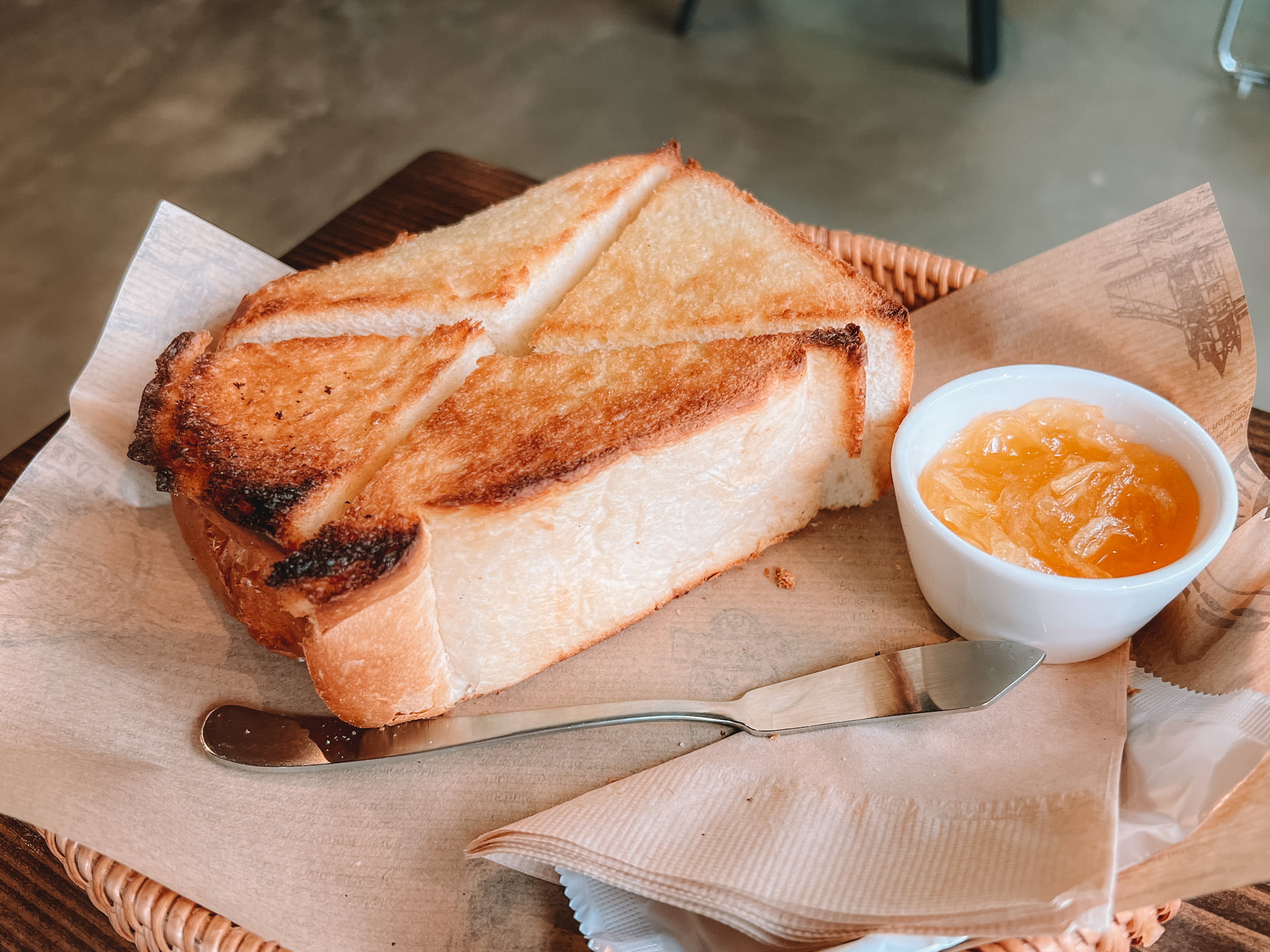 Cafe Iseo's beverage menu is extensive, featuring over 10 coffee options, a section for lattes and sweet drinks, a selection of fruity ades and smoothies, and a variety of soothing teas. It's no wonder that it took the couple ahead of us some time to make a decision.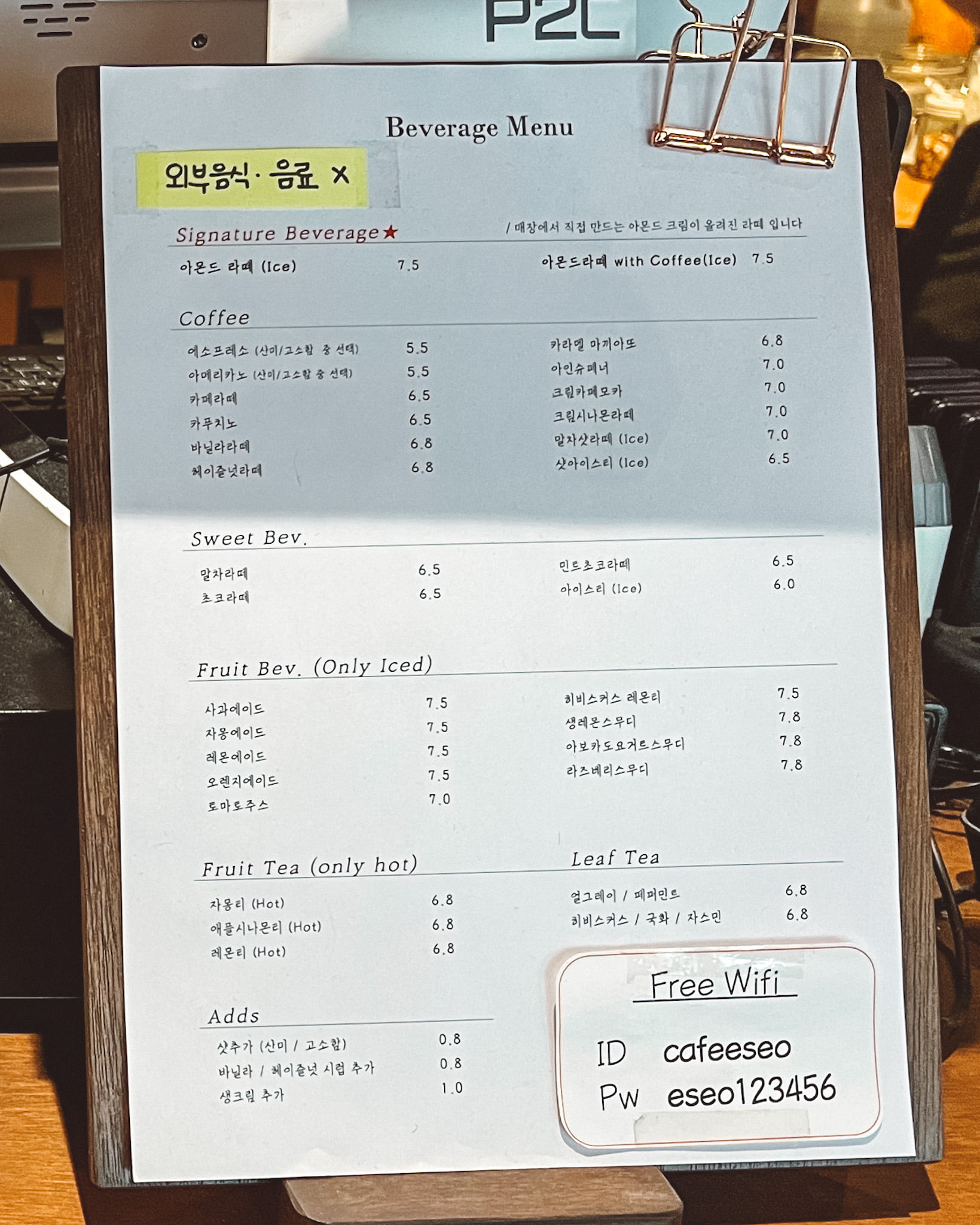 Considerations to Keep in Mind
However, there are a few downsides worth mentioning. Firstly, the food took quite a while to arrive, even though the café wasn't particularly busy when we visited. It took over 30 minutes for our sandwich to be ready, and our sweet toast took even longer. Secondly, compared to brunch cafes in Seoul, the prices at Cafe Iseo can be considered relatively high. However, it's important to note that they use high-quality ingredients in their dishes. Lastly, the portion sizes were somewhat small. Despite these drawbacks, Cafe Iseo remains an excellent café choice in every other aspect.
If you're a brunch addict like myself, be sure to pay a visit to Cafe Iseo when you find yourself in Hongcheon City. Despite its minor shortcomings, the café offers a delightful brunch experience that rivals those in Seoul.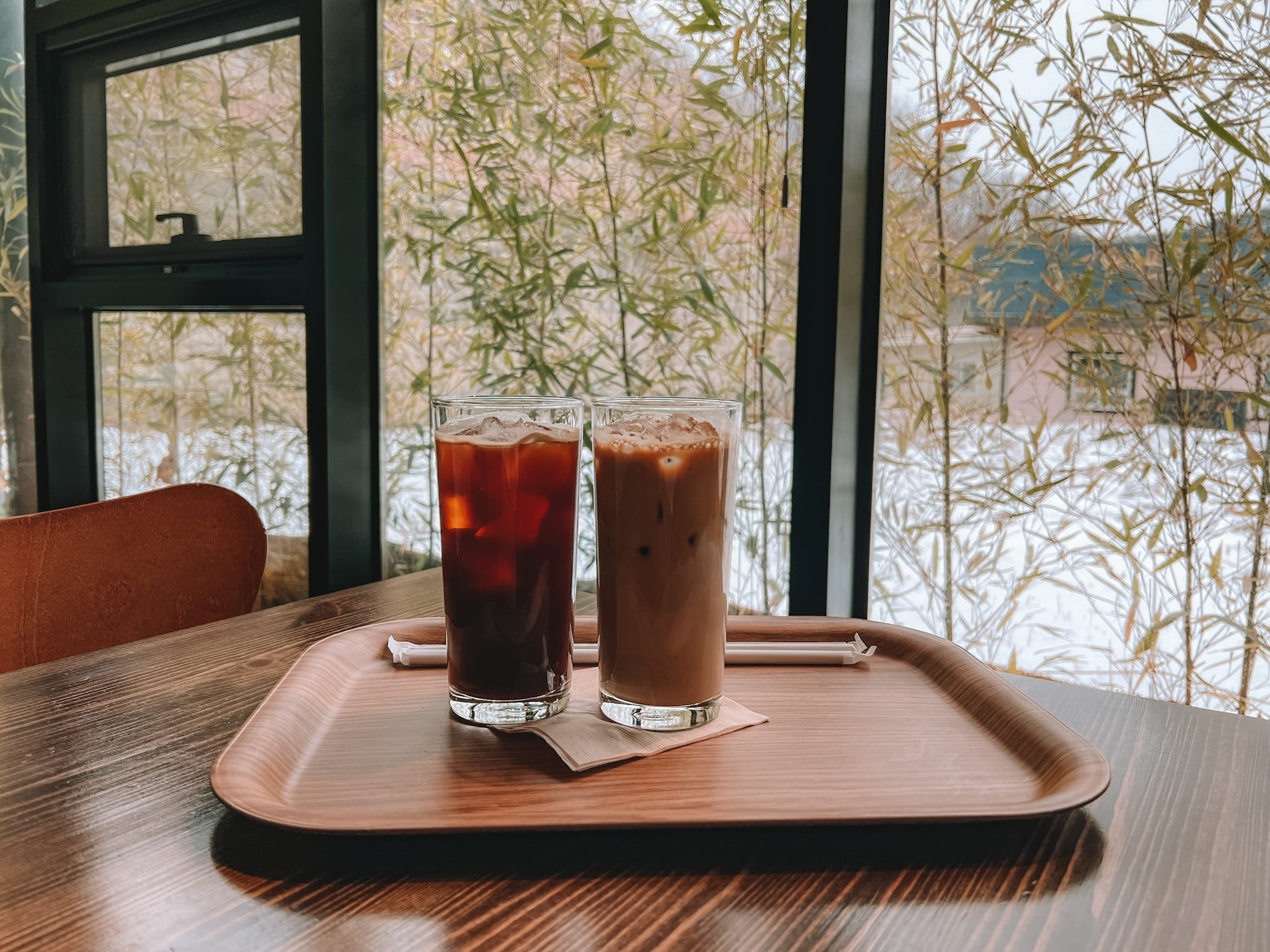 In conclusion, Cafe Iseo in Hongcheon City, Gangwon-do, is a remarkable café that showcases the expansion of the café culture beyond the capital city. With its stylish interior, diverse menu of brunch plates and desserts, and extensive beverage selection, it offers a delightful culinary experience. While there are a few drawbacks such as longer wait times, relatively higher prices, and smaller portion sizes, the overall quality of the food and the café's ambiance make it a worthy destination for brunch enthusiasts. So, don't forget to drop by Cafe Iseo on your next visit to Hongcheon City.
Things to do near Cafe Iseo or in Hongcheon
Fun Snowy Activities At Vivaldi Park
Access
Quick Info About Cafe Iseo
Address: 강원 홍천군 서면 한치골길 957

Naver Map: 

Click Link



Hours: 10:30AM~8:00PM (Thur-Tue) | Closed on Wed

Phone: +82 507-1340-1110

Parking Spaces: Yes (free)
Other Café in Korea Post You Might Like:
Did this entry help you? Or Did you enjoy my photos? Help support my small blog by giving a little cup of joe. I am always grateful when readers reach out wanting to support 🙂
p.s. This post is independently created. However, when you book or purchase something through the retail links, I may earn an affiliate commission to help keep Ploy's Little Atlas running. Thank you very much for your support!
p.p.s All images used (unless specified) are owned by the author of the blog and permission is required for a repost. Please, reach out via social media channels to ask beforehand if you'd like to use them.