Café MOLTO in Myeongdong has been on my must-visit list forever, not just because it offers a stunning view and a laid-back atmosphere, but also because it's renowned for serving some seriously delicious espresso coffee. So, when I had an appointment in the neighborhood, there was no way I was missing out on a visit to Café MOLTO. In this post, I'm excited to share my delightful afternoon experience at this charming café. Plus, I'll be giving you some handy info about Café MOLTO to help you plan your visit to this awesome spot!
Cafe Molto's Ideal Location:
So, when you punch in Café Molto's full Korean name – 몰또 이탈리안 에스프레소바, or MOLTO Italian Espresso Bar – into Google Maps or Naver Map, you'll see it's sitting right in front of the famous Myeong-dong Cathedral. It's all about Café Molto's vibe, giving you a taste of that European charm while sipping on your coffee and munching on croissants.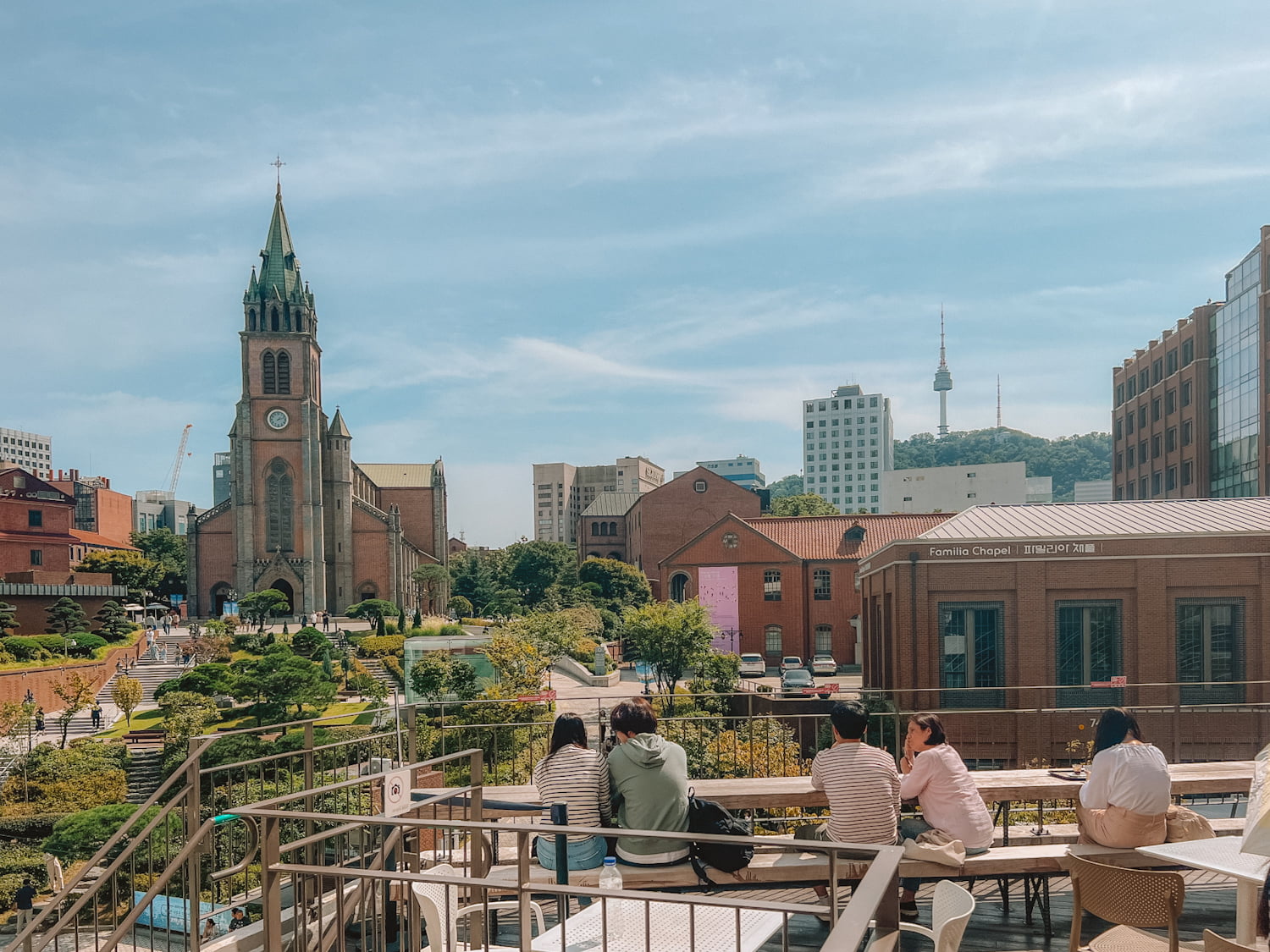 And here's the kicker – this café is up on the 3rd floor of the PAGE Myeongdong (페이지 명동) building, which means you get a cool view of Seoul Tower, something you can't really spot majestically from the street. That's why it's a hit among locals for snapping Instagram-worthy shots!
Getting Ready for Your Café Molto Adventure:
Café Molto has gained quite the popularity, drawing in a steady stream of visitors every day. To make everyone feel right at home, they've put together their own welcoming routine. So, if you're thinking about adding this café to your Seoul must-visit list, here are a few things to keep in mind:
Prepare for a Possible Wait:
Café Molto tends to get pretty busy, especially on weekend evenings. It's not unusual to find a fairly lengthy queue forming on the building's first floor during these peak times. Don't worry, though! While you're in line, the friendly staff will be there to assist and guide you to the café and its lovely terrace on the third floor.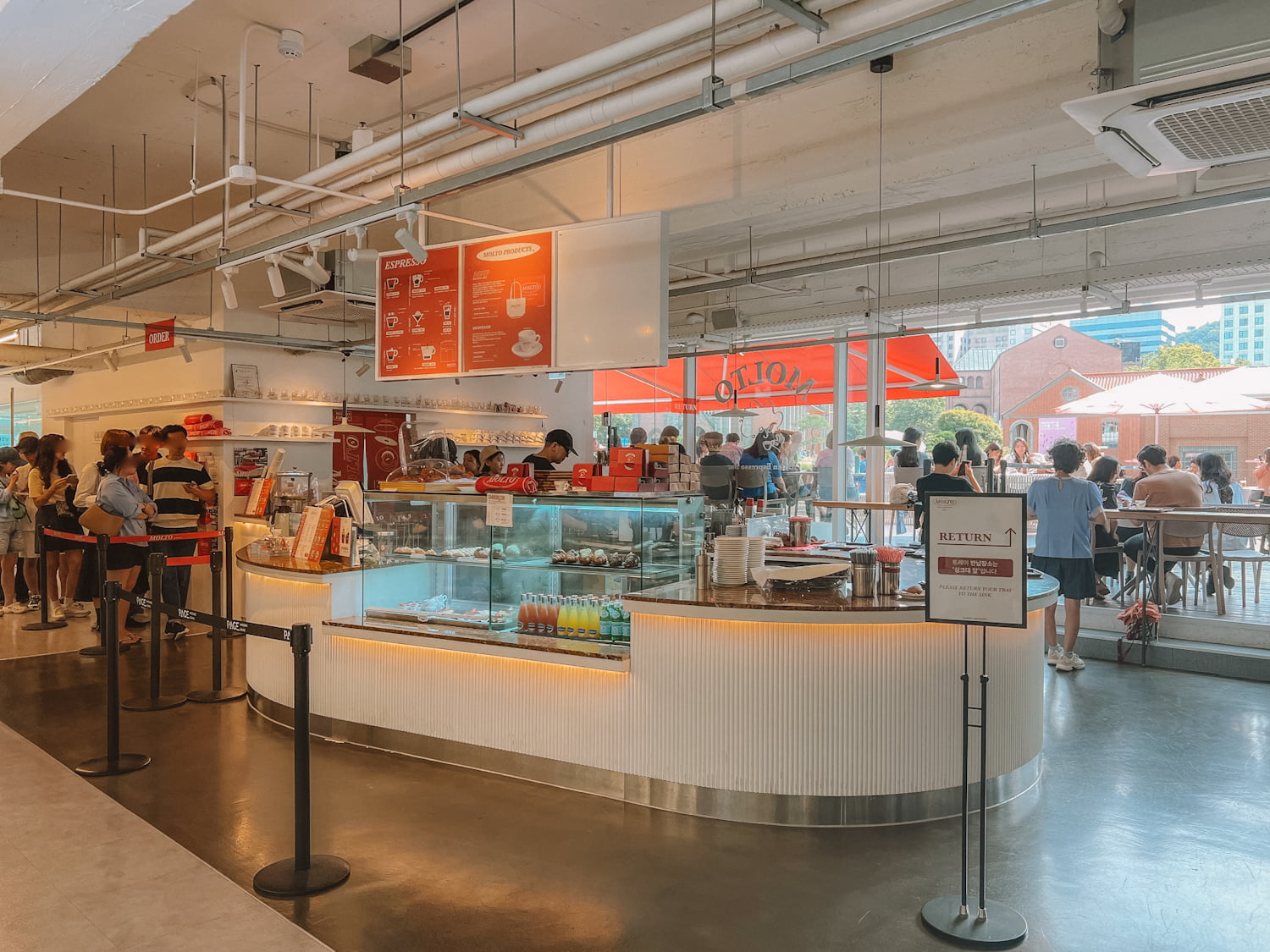 If you want to skip the wait, I highly recommend visiting during the café's opening hours on weekdays or heading there before noon on weekends. That's what I did, and I managed to stroll right in without any wait when I visited around midday on a Saturday.
Time Limits to Keep Things Fair:
Café Molto has put some rules in place to make sure everyone has a great time. They've set limits on how many people can be inside at once and the hours they're open. When you visit, each group gets 90 minutes to enjoy the café, and that includes snapping some cool photos. Just a quick heads-up, though: the popular photo spots, like the Page and Molto signs, have a 1-minute time limit for picture-taking.
Menu and Prices:
As hinted by the café's full name, espresso coffee is Café Molto's star attraction, and they've got quite an extensive selection for you to explore. Based on reviews from Naver Place, a popular Korean online platform where business owners and visitors interact, the Caffe Sale and Caffe Pepe appear to be the crowd favorites, so we couldn't resist trying one during our visit. Just to give you an idea, Caffe Sale is an espresso coffee infused with cream and a hint of salt, while Pepe features a unique twist with pepper instead of salt.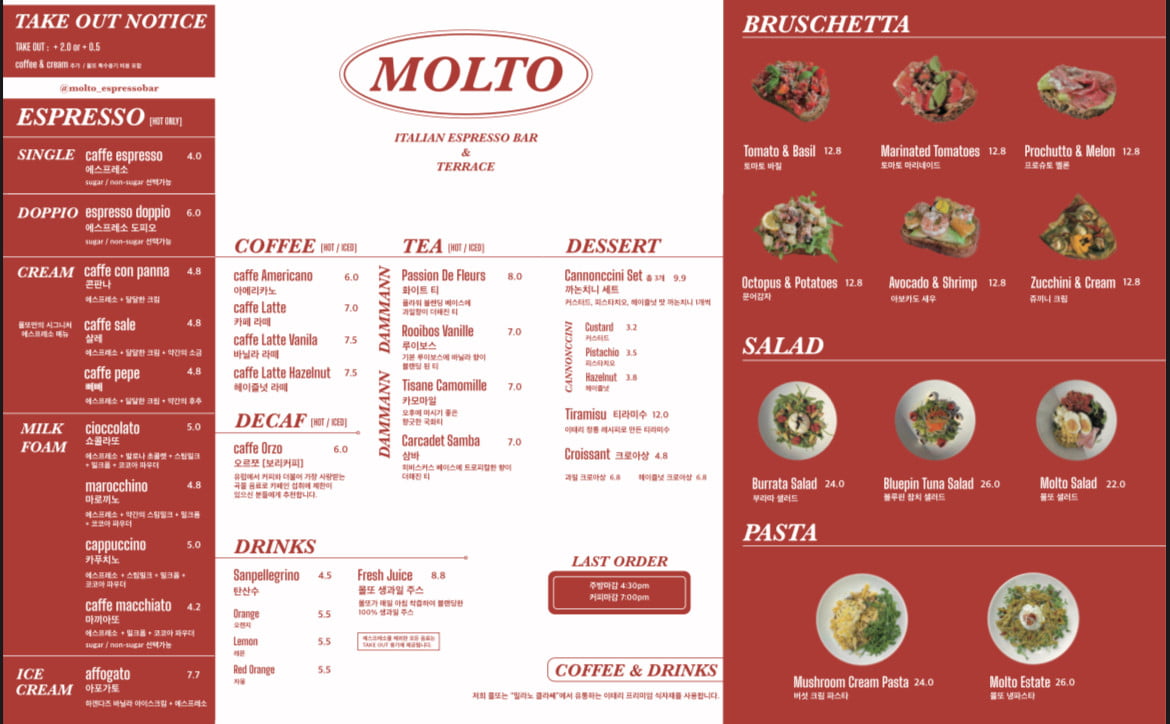 Picture Source: MOLTO's Naver Smart Place
But don't worry if you're not a caffeine enthusiast; Café Molto offers a variety of other coffee options, including lattes and Americanos. And for those who prefer a decaf choice, they have Caffe Orzo as well as a range of juices and teas.
Oh, and make sure not to miss the delightful desserts placed on every table. Café Molto offers three regular sweet treats: Cannonccini sets, which come with three flavors to savor, tiramisu, and croissants. If you're looking for something more substantial, they also serve a selection of bruschetta open sandwiches, salads, and pasta, although it's worth noting that the food menu may not be the main attraction, given the limited time you have for your visit.
Now, let's break down some prices for the various treats at Café Molto:
Coffee:
Caffe Sale (살레): 4,800KW
Caffe Pepe (페페): 4,800KW
Caffe Con Panna (콘판나): 4,800KW
Caffe Americano (아메리카노): 6,000KW
Caffe Latte Vanilla (바닐라라떼): 7,500KW
Caffe Latte Hazelnut (헤이즐넛 라떼): 7,500KW
Caffe Orzo (오르쪼): 6,000KW
Desserts:
Cannonccini Set (까논치니 세트): 9,900KW
Tiramisu (티라미수): 12,000KW
Croissant (크로아상): 4,800KW
Drink and Dessert Delight: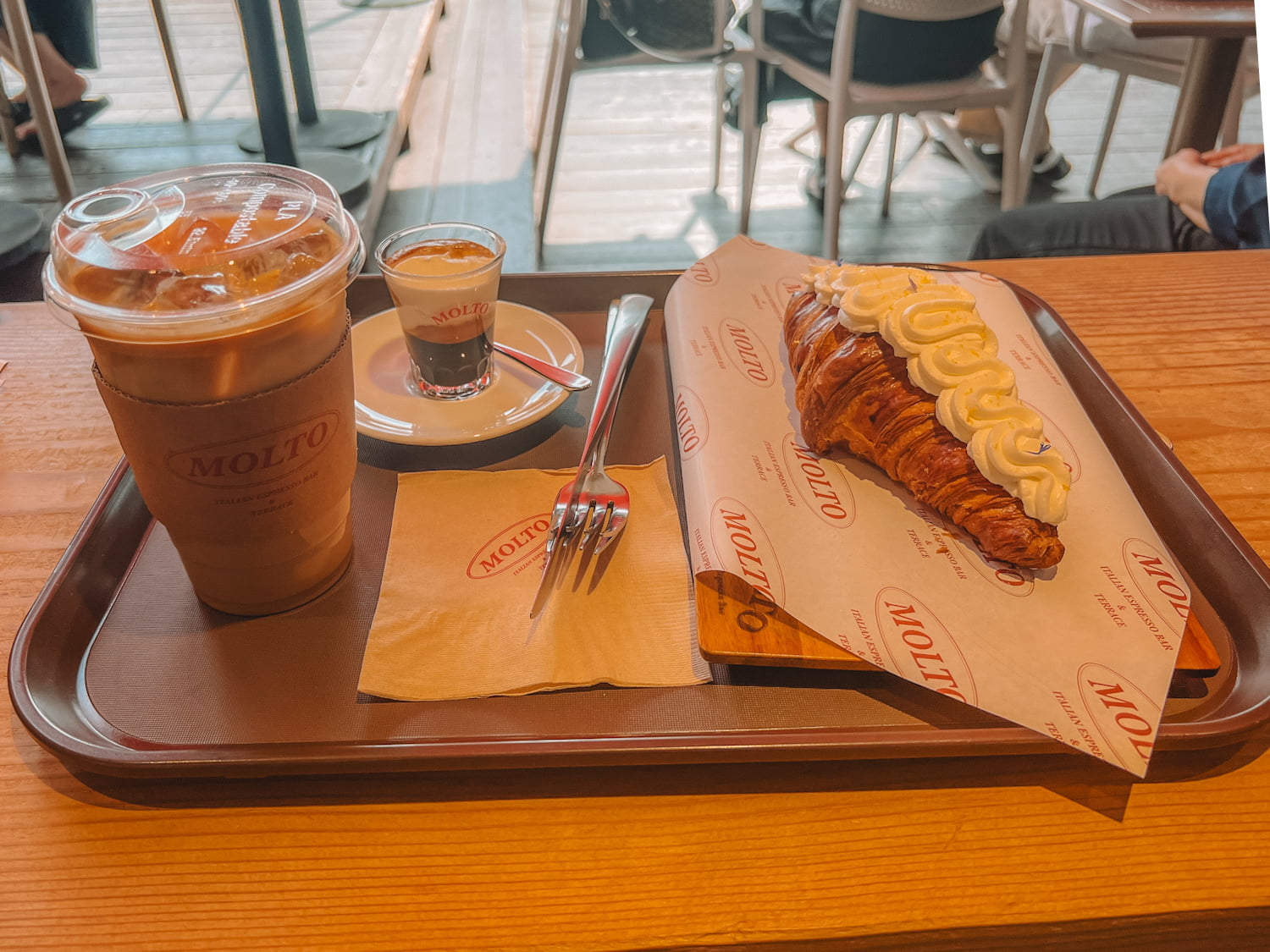 During our visit, we decided to go all in with a cup of Caffe Sale, an iced Caffe Latte Vanilla, and a mouthwatering croissant crowned with a sweet cream topping (though the name eludes my memory). Let me tell you, the Caffe Sale was a standout! Taking a sip of the cream and the salty foam separately, they had just the right balance of sweetness and savory notes. But when mixed together, it transformed into a truly delightful coffee concoction that hit all the right notes.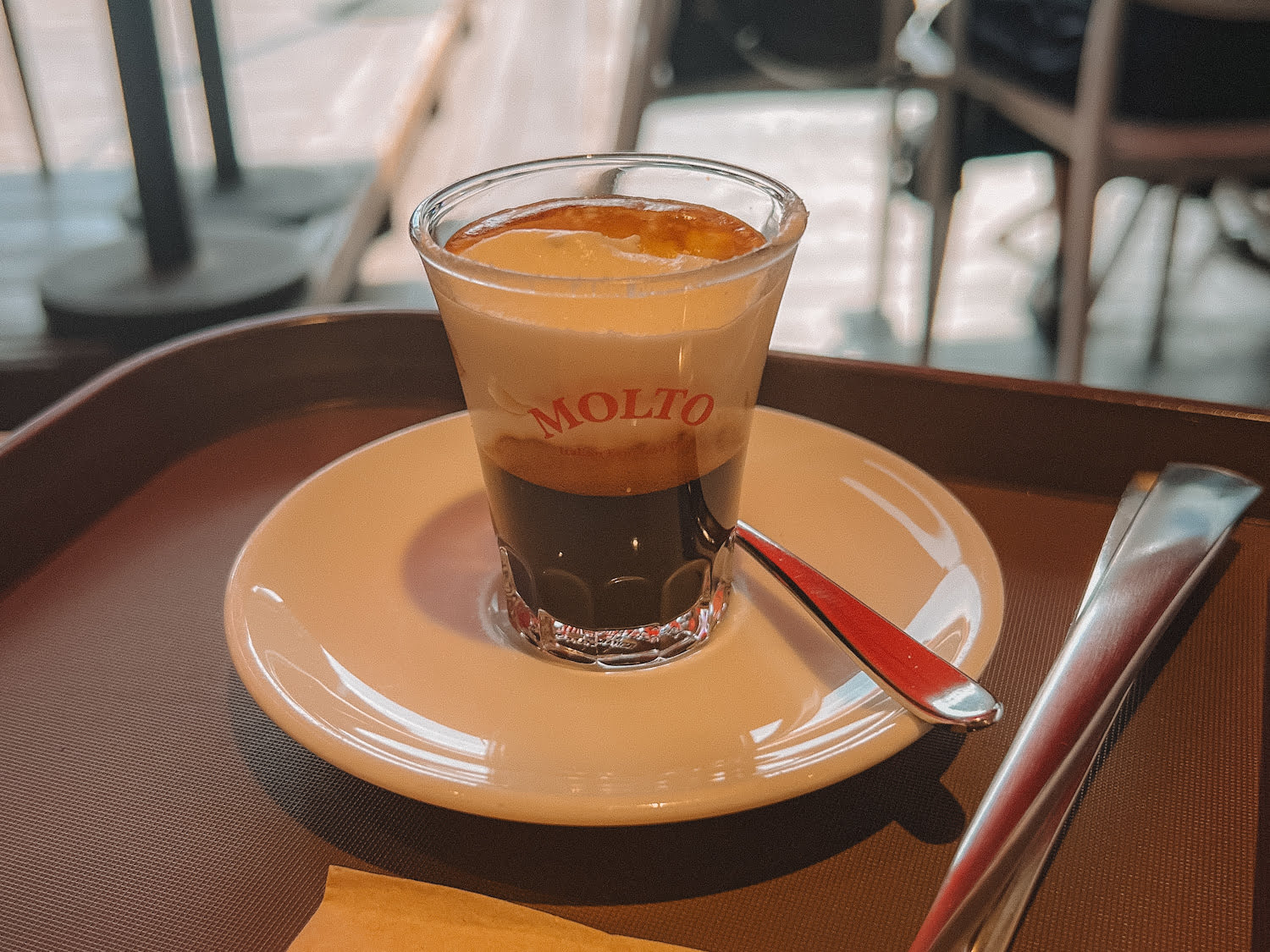 Now, let's talk about that vanilla latte. It was more than just good; it was downright impressive. The rich vanilla flavor mingled harmoniously with the coffee, creating a refreshing and indulgent beverage that made every sip a pleasure.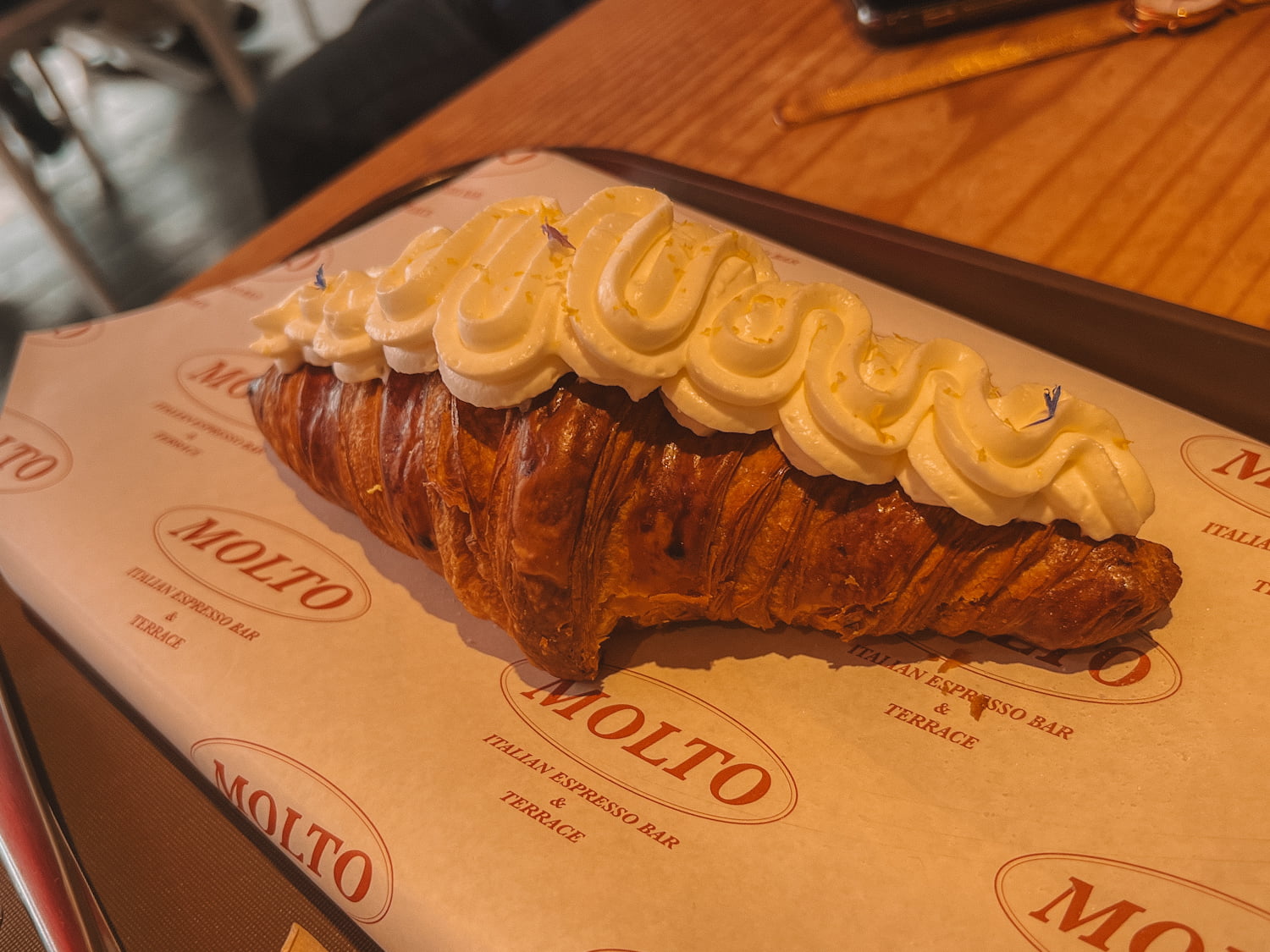 And as for that croissant, it was nothing short of fantastic. The flaky, buttery texture of the croissant was elevated to perfection by the delectable cream on top. The combination of flavors and textures was a taste bud-tantalizing experience that left us craving for more.
And there you have it! You're now well-equipped with all the insider knowledge about Café Molto on Myeongdong Shopping Street. My wish is that this article serves as your reliable companion, leading you through every facet of this enchanting destination. Make the most of your visit and savor every moment at this delightful spot!
Gallery: Captured Moments from Cafe Molto & PAGE Myeongdong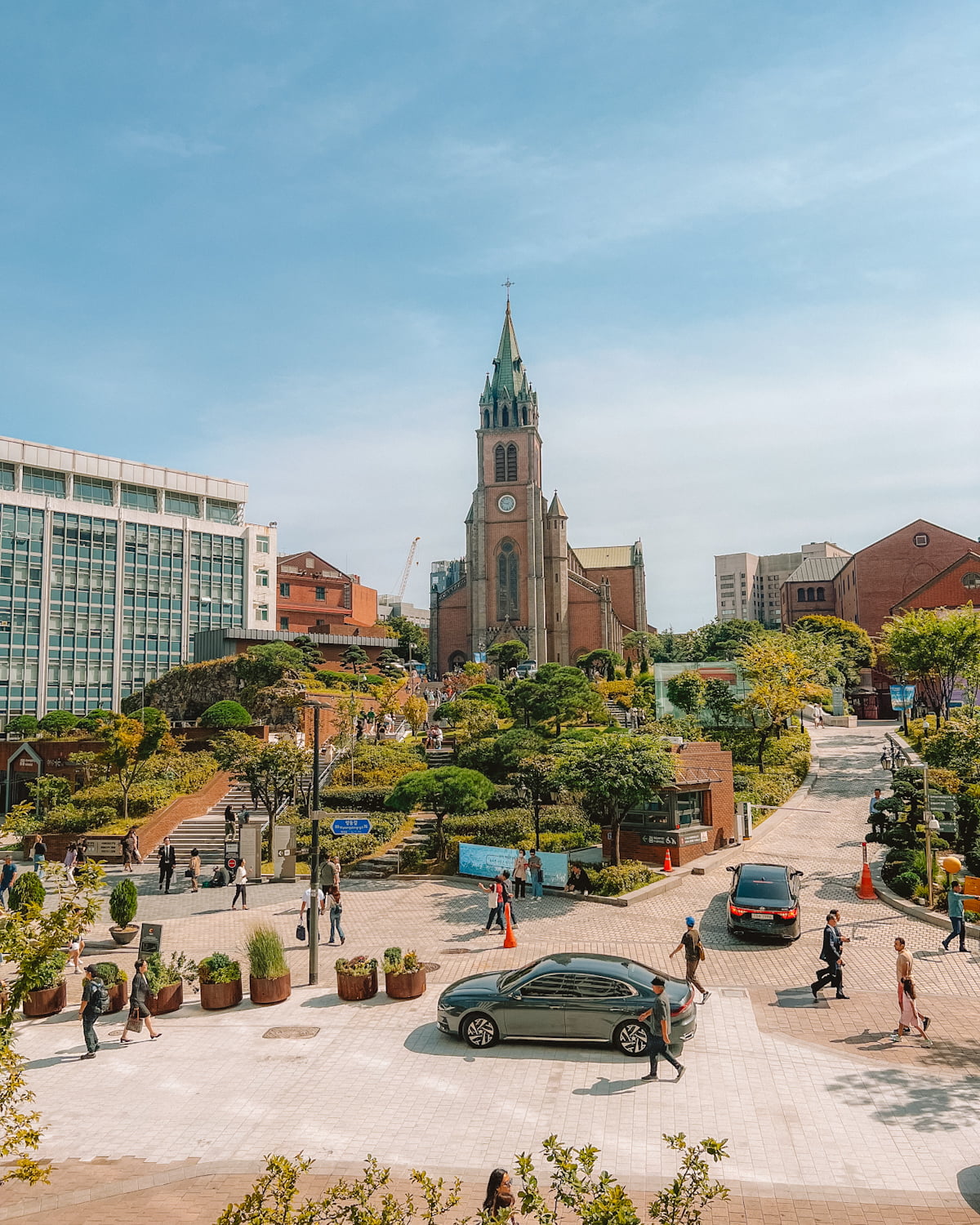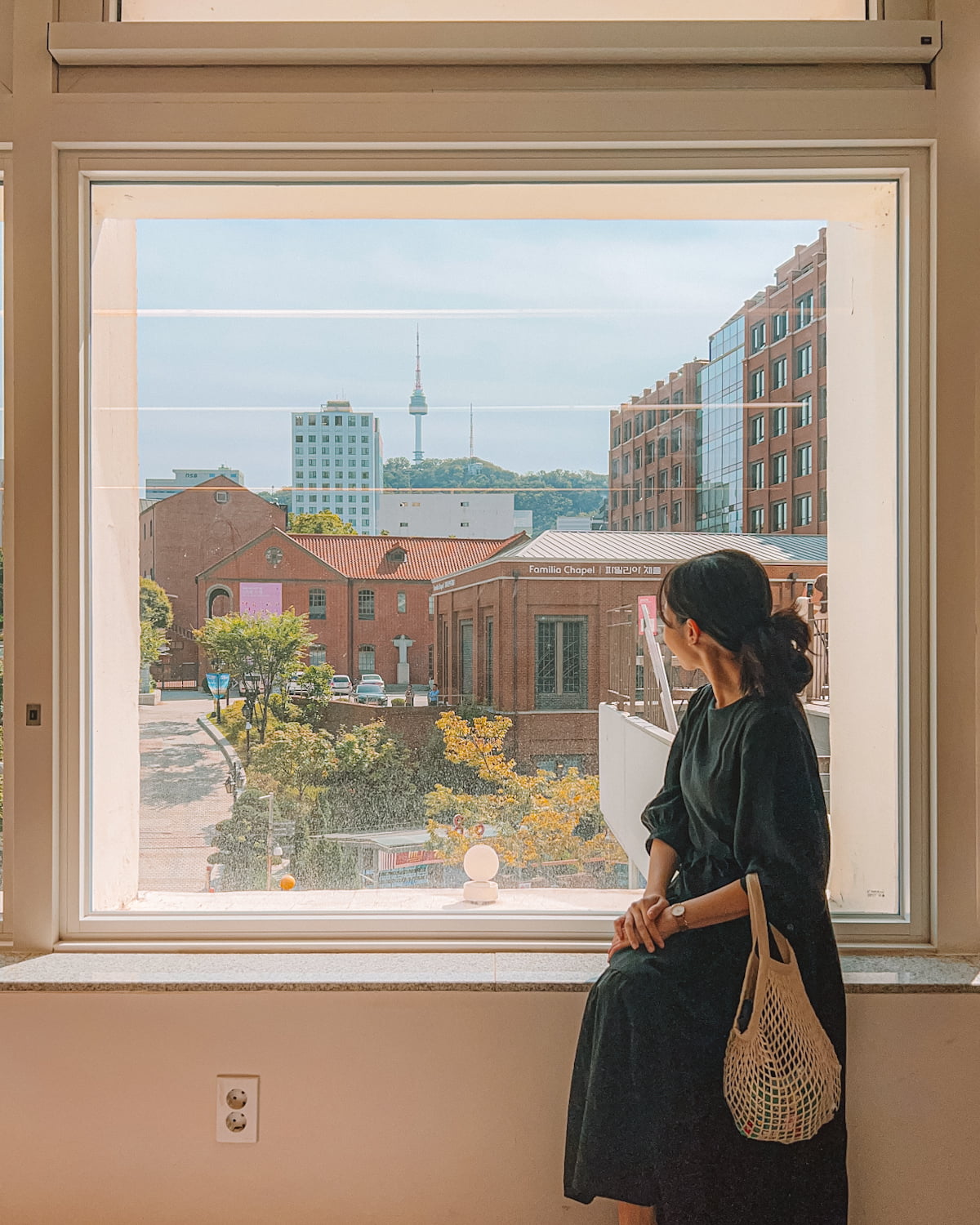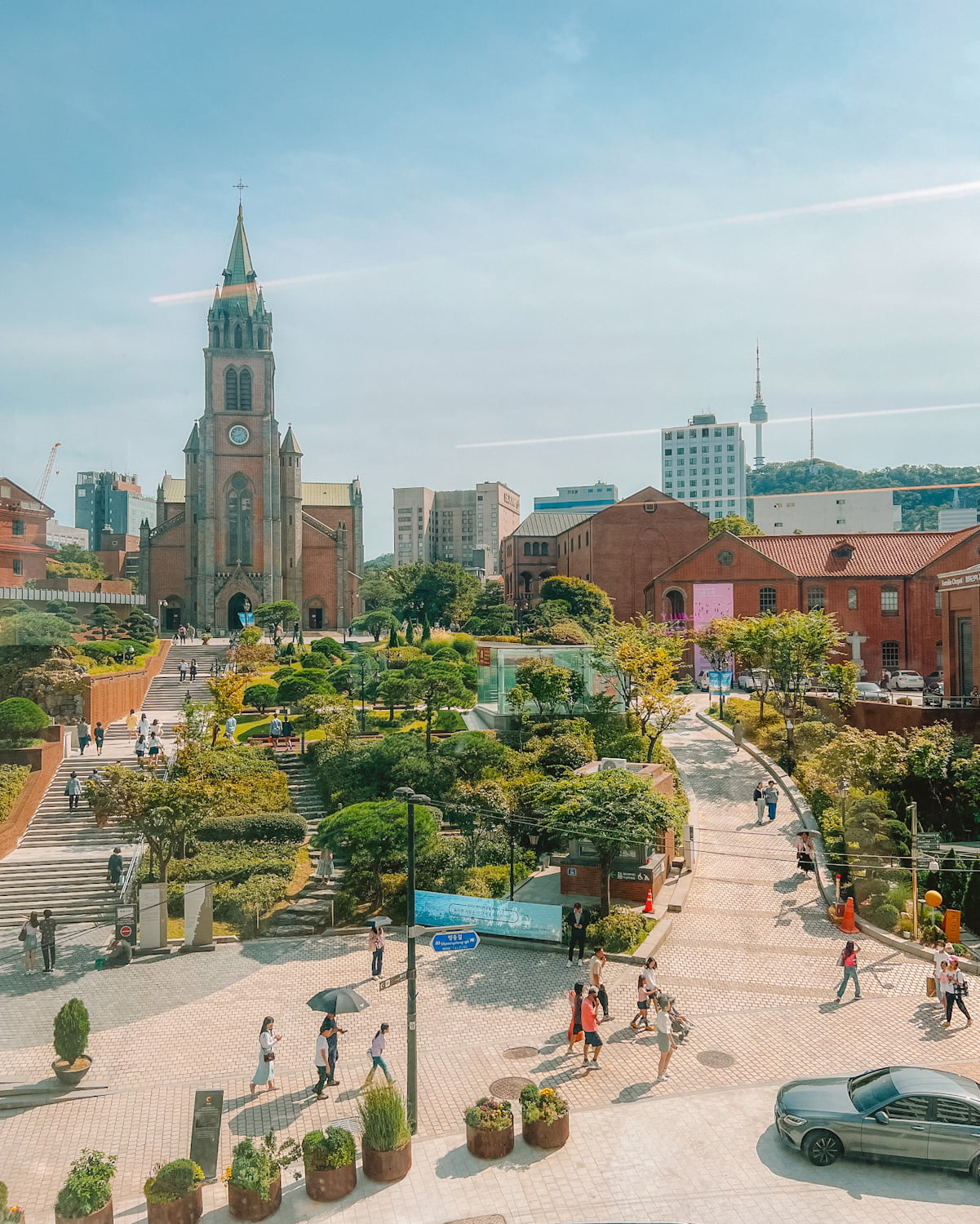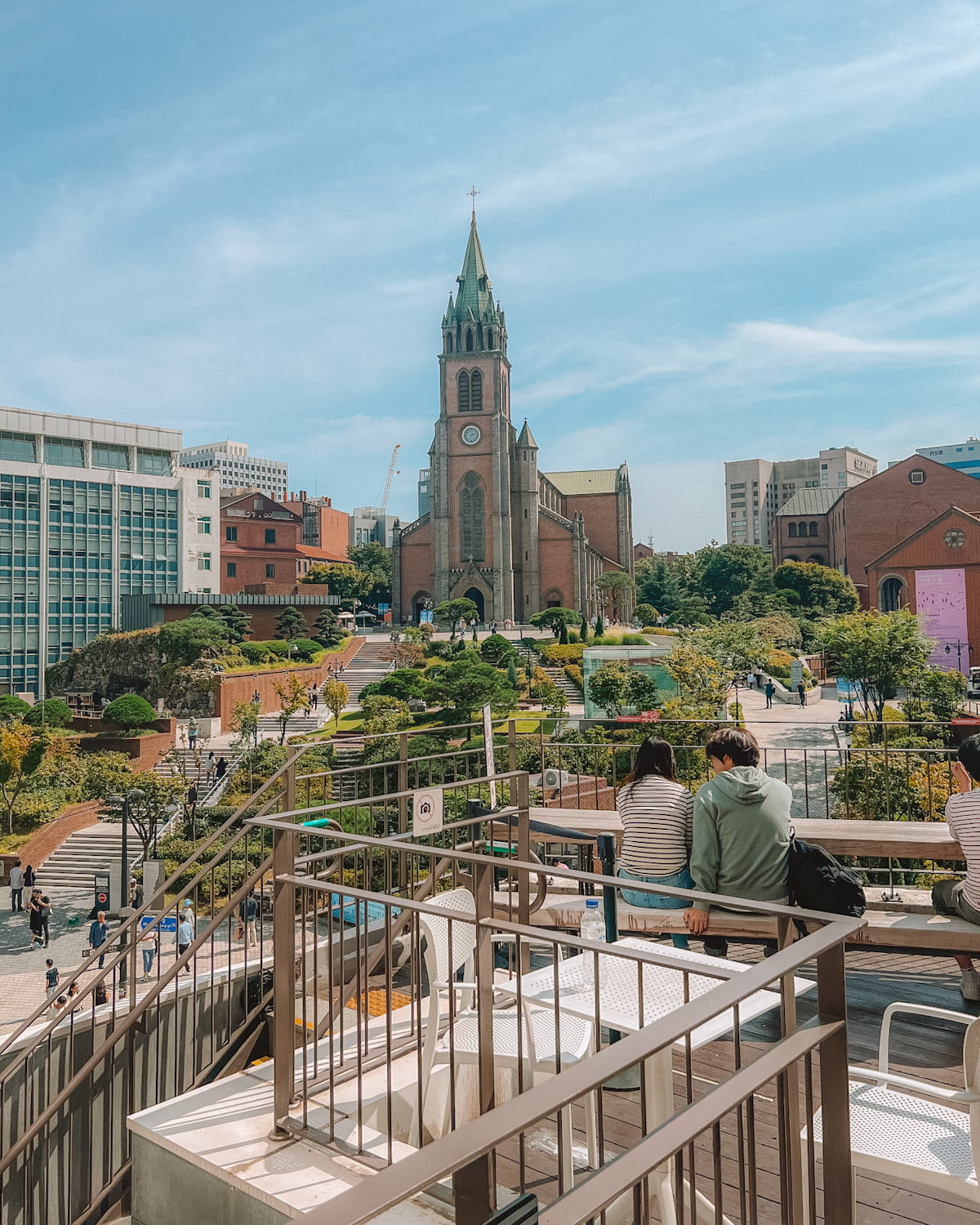 Access Map:
Quick Info About Cafe Molto:
Address: 서울 중구 명동길 73 3층
Naver Map: 

Link


Hours: 10:30AM-7:30PM (Mon-Sat) | Closed on Sun
Instagram: 

@molto_espressobar


Closest Subway Station: Euljiro 1(il)-ga Station (을지로입구역) (Line 2), Exit 6
Did this entry help you? Or Did you enjoy my photos? Help support my small blog by giving a little cup of joe. I am always grateful when readers reach out wanting to support 🙂
p.s. This post is independently created. However, when you book or purchase something through the retail links, I may earn an affiliate commission to help keep Ploy's Little Atlas running. Thank you very much for your support!
p.p.s All images used (unless specified) are owned by the author of the blog and permission is required for a repost. Please, reach out via social media channels to ask beforehand if you'd like to use them.