When it comes to finding a great restaurant, sometimes all it takes is a mouthwatering photo on Instagram. That's exactly how I came across Hick, a small diner in Yongsan, Seoul that serves up some of the best comfort food in the city. From steak to lasagna, their simple yet flavorful menu has something for everyone.
Located in a deep corner of the hipster alley of Hannamdong, Hick is a western-style restaurant that occupies a small room on the second floor of a dark brown bricked townhouse. Despite space limitations, the place is pretty popular. When visiting during dinner hours, always expect a long waiting line.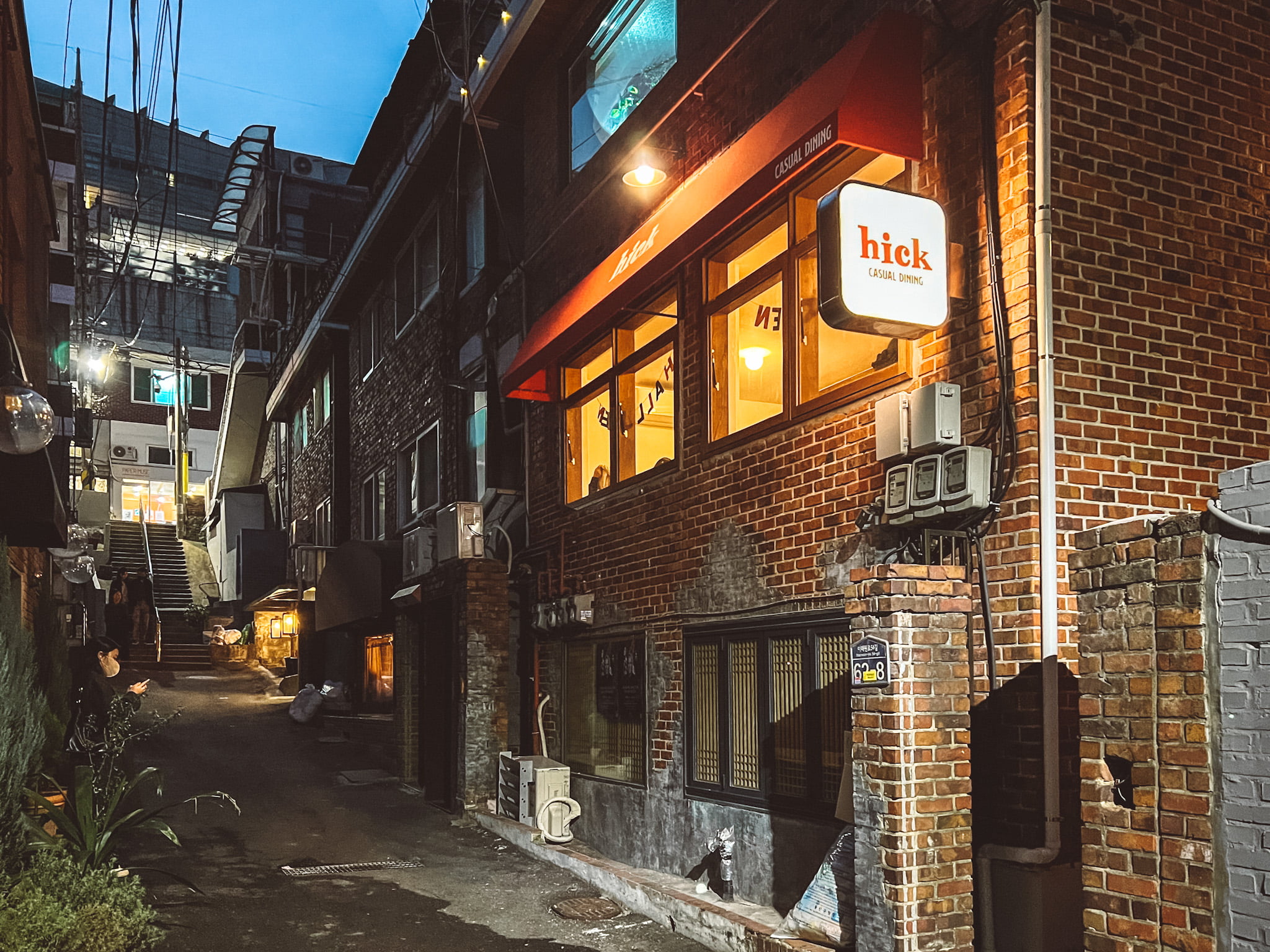 Once you're inside, though, the cozy ambiance and the delectable aroma will make you forget about the wait.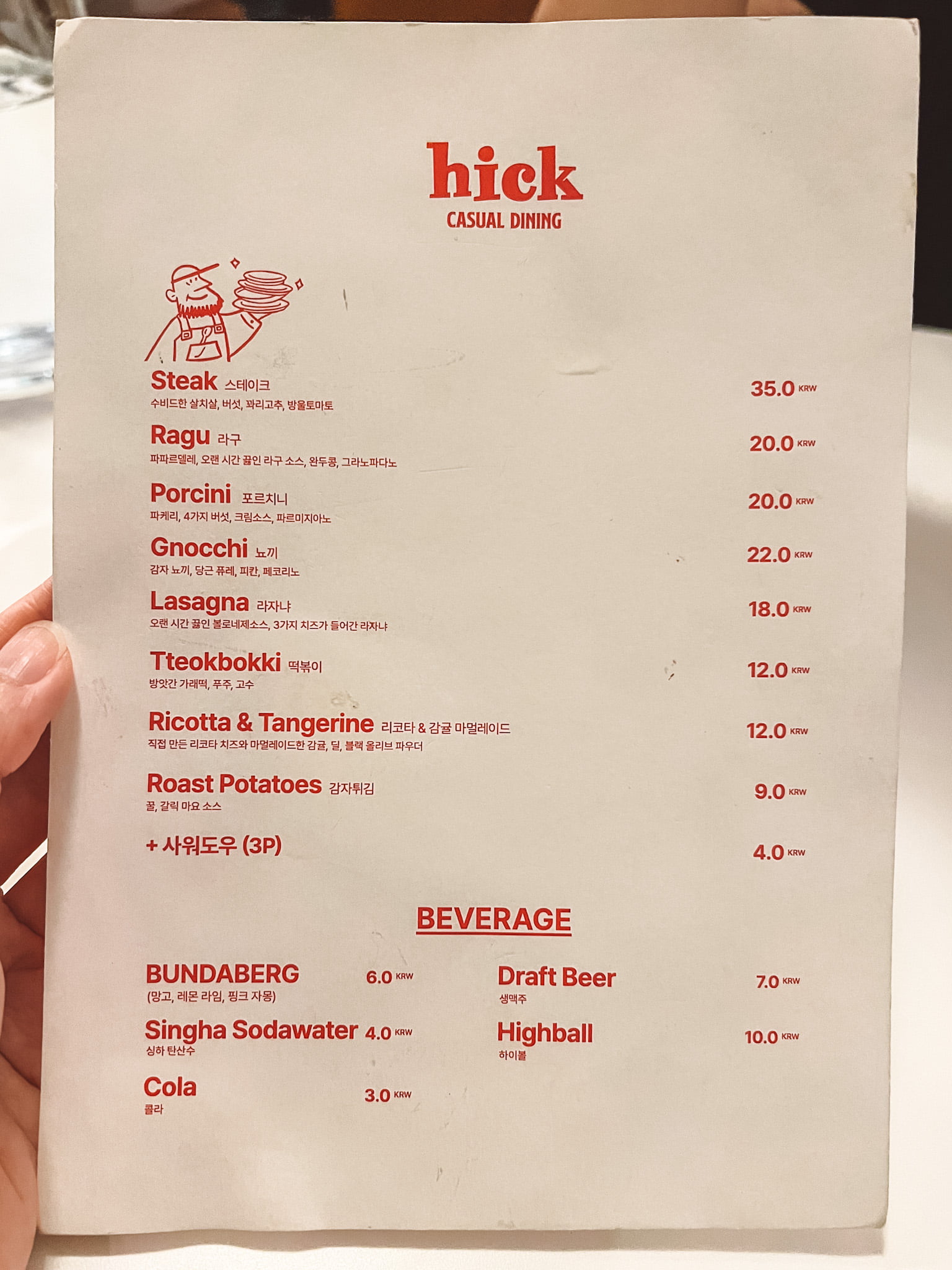 Hick's menu is relatively small, but every dish is carefully crafted with a focus on quality and taste. They serve steak, ragu, porcini, gnocchi, lasagna, tteokbokki, french fries, ricotta salad and a variety of red and white wines. During my visit, I was part of a group of 4, which allowed us to try almost everything on their limited menu.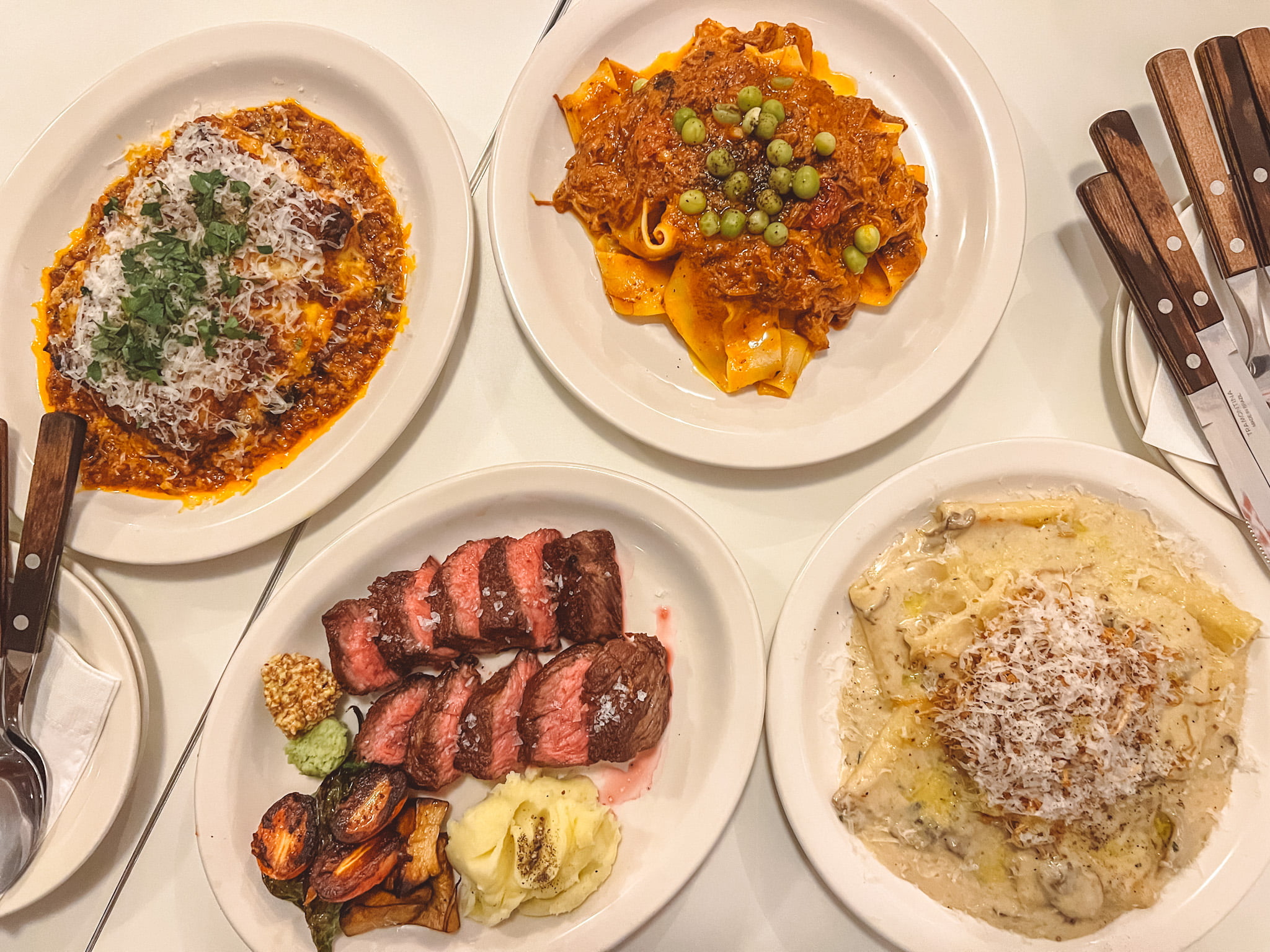 We ordered the ragu, steak, porcini, lasagna, and gnocchi. Each dish was a unique flavor experience. The lasagna was hearty and satisfying, with just the right amount of spice. The porcini was earthy and rich, while the gnocchi was light and fluffy. The standouts for me were the steak, which was perfectly cooked and served with a lump of mashed potato and grilled vegetables that were both very delicious. The ragu was also exceptional, with the rich flavor of the meat and tomato sauce perfectly complementing the al dente pasta.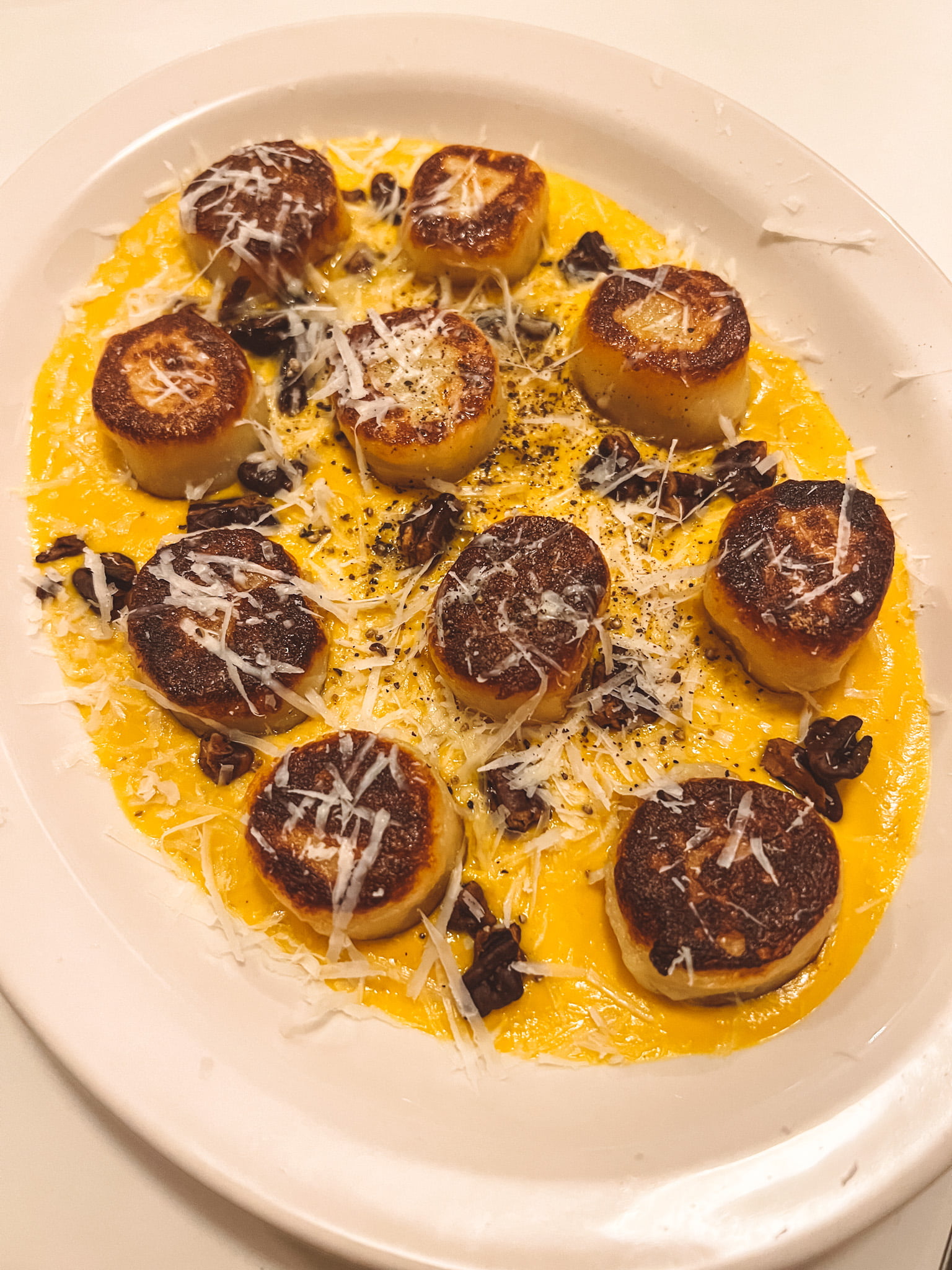 One of the unexpected delights of the menu was the inclusion of tteokbokki, a popular Korean traditional dish, which I was pleasantly surprised to see in a Western-style restaurant. Although we didn't have a chance to try it on this visit, it was apparent from the other tables that it was a crowd favorite. I'm definitely adding it to my must-try list for my next visit to Hick!
If you're planning on visiting Hick, here are some tips to help you make the most of your dining experience:
Make a reservation by phone in advance to avoid long wait times during peak hours.
If you're not comfortable speaking Korean, arrive early and put your name on the waiting list in person to avoid any language barriers.
Try to visit during off-peak hours if possible to avoid the crowds.
Don't expect an extensive menu, but the limited selection is carefully crafted and delicious.
Consider sharing plates with your dining companions to try a little bit of everything.
Don't miss out on the steak, which is served with a delectable side of mashed potatoes and grilled vegetables.
If you're feeling adventurous, give the tteokbokki a try – a Korean traditional dish that's surprisingly popular at this Western-style restaurant.
Pair your meal with a glass of their house red or white wine for a well-rounded dining experience.
Keep in mind that the seating area is limited, so it might not be the best choice for larger groups or those with mobility issues.
Take some time to enjoy the cozy ambiance and soak in the hipster vibes of the surrounding Yongsan neighborhood.
In a nutshell, Hick in Yongsan, Seoul is a real treasure trove for food lovers. With its irresistible comfort food, cozy vibes, and even a dash of Korean flair, this little diner has it all. Whether you're a die-hard steak fan, a pasta aficionado, or just looking for something different, Hick is the place to be. So, don't wait around! Make a reservation, soak up the hipster atmosphere, and get ready for a food adventure you won't soon forget. Trust me, you'll be craving more in no time!
Access
Quick Info About Hick
Address: 서울 용산구 이태원로54길 62-8 1층

Naver Map: 

Link



Hours: 12:00PM-9:00PM (Mon-Fri) | 12:00PM-10:00PM (Sat-Sun)

Phone: +82 2-7878-7878

Instagram: @

hick_hannam



Nearest Subway: Hangangjin Station (Line 6) Exit 3 or Itaewon Station (Line 6) Exit 3
Other Western Restaurant Post You Might Like
Did this entry help you? Or Did you enjoy my photos? Help support my small blog by giving a little cup of joe. I am always grateful when readers reach out wanting to support 🙂
p.s. This post is independently created. However, when you book or purchase something through the retail links, I may earn an affiliate commission to help keep Ploy's Little Atlas running. Thank you very much for your support!
p.p.s All images used (unless specified) are owned by the author of the blog and permission is required for a repost. Please, reach out via social media channels to ask beforehand if you'd like to use them.