December in Seoul isn't the gray and somber picture that some might imagine. Quite the contrary, the city undergoes a captivating metamorphosis into a winter wonderland, adorned with festive decorations, and enveloping visitors in an enchanting and truly magical ambiance. Within the pages of this all-encompassing guide, we'll navigate through the realm of weather conditions, offer insights into the ideal attire, and present an array of thrilling activities that await you during your December escapade in Seoul.
Weather in December:
December marks the beginning of winter in Seoul, bringing with it cool temperatures and the occasional dusting of snow. The average high temperature during the day ranges from 0°C to 5°C (32°F to 41°F), while the nights can get quite chilly, often dropping to -6°C to -1°C (21°F to 30°F). While snowfall is not guaranteed, it's not uncommon to see the city adorned with a light blanket of snow, creating picturesque scenes.
What to Wear: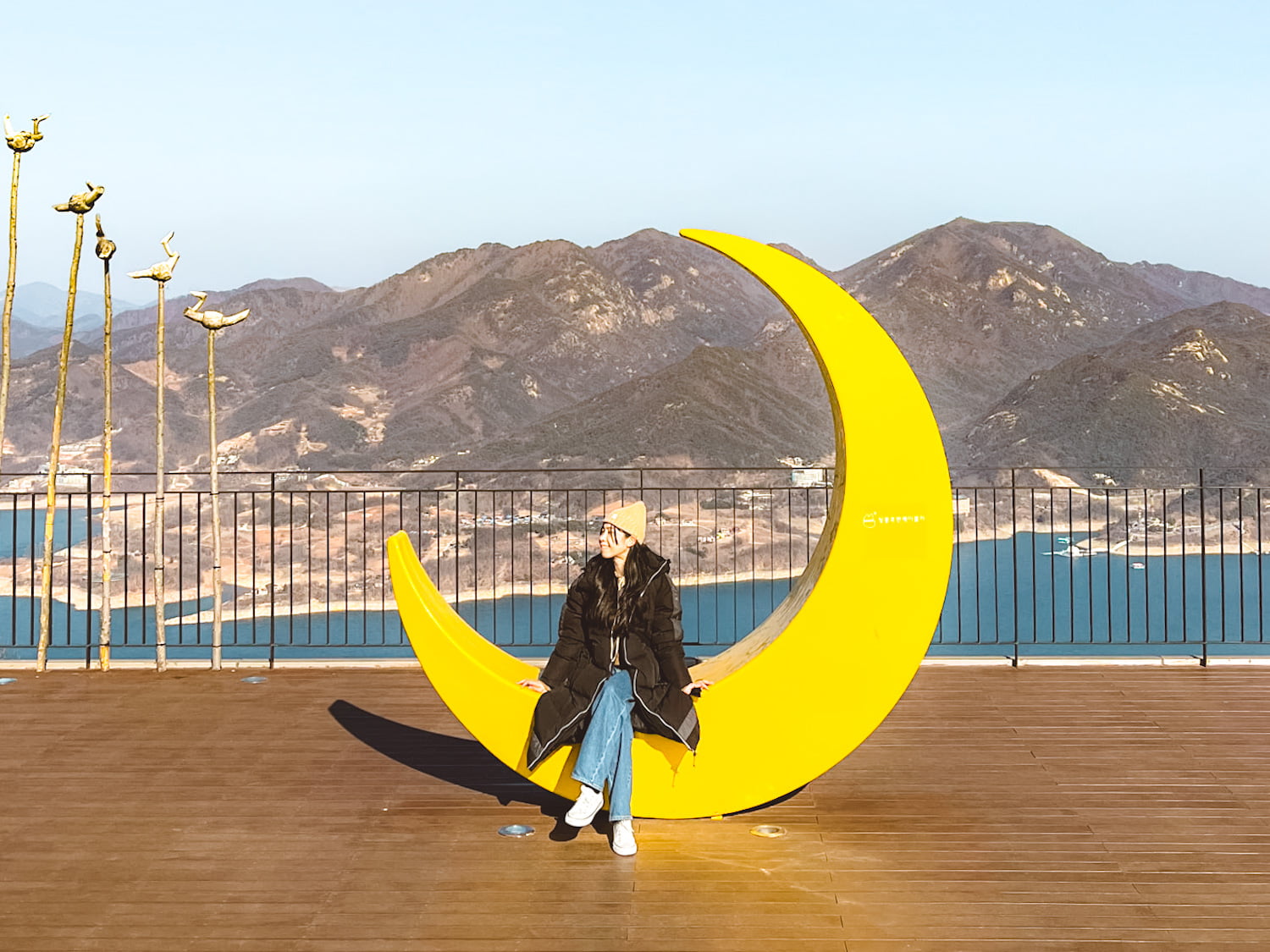 To stay comfortable and warm during your December visit to Seoul, dressing in layers is key. Here's a breakdown of what to include in your winter wardrobe:
Insulated Outerwear: A warm, waterproof coat or jacket is essential to shield yourself from the cold wind. Opt for something insulated to retain body heat effectively.
Thermal Layers: Wear thermal tops and leggings as your base layer to trap warmth close to your body.
Sweaters and Cardigans: Thick sweaters or cardigans provide additional insulation and are versatile enough to be worn indoors and outdoors.
Pants and Jeans: Opt for thick pants or jeans to keep your legs warm. You can layer thermal leggings underneath for extra protection.
Accessories: Don't forget a cozy scarf, gloves, and a beanie or earmuffs to protect your extremities from the cold.
Footwear: Invest in waterproof and insulated boots to keep your feet dry and warm. Woolen socks can add an extra layer of warmth.
Heat Packs: Disposable heat packs are a lifesaver during chilly days. Keep a few in your pockets for instant warmth.
Exploring Seoul's December Delights:
Seoul doesn't hit the brakes when December rolls around; if anything, it shifts into a higher gear, offering an array of events and experiences that highlight the city's distinctive culture and festive energy. Here's a collection of must-see and must-do activities that deserve a spot in your December itinerary:
Experience the Enchanting Holiday Lights:
Period: December to January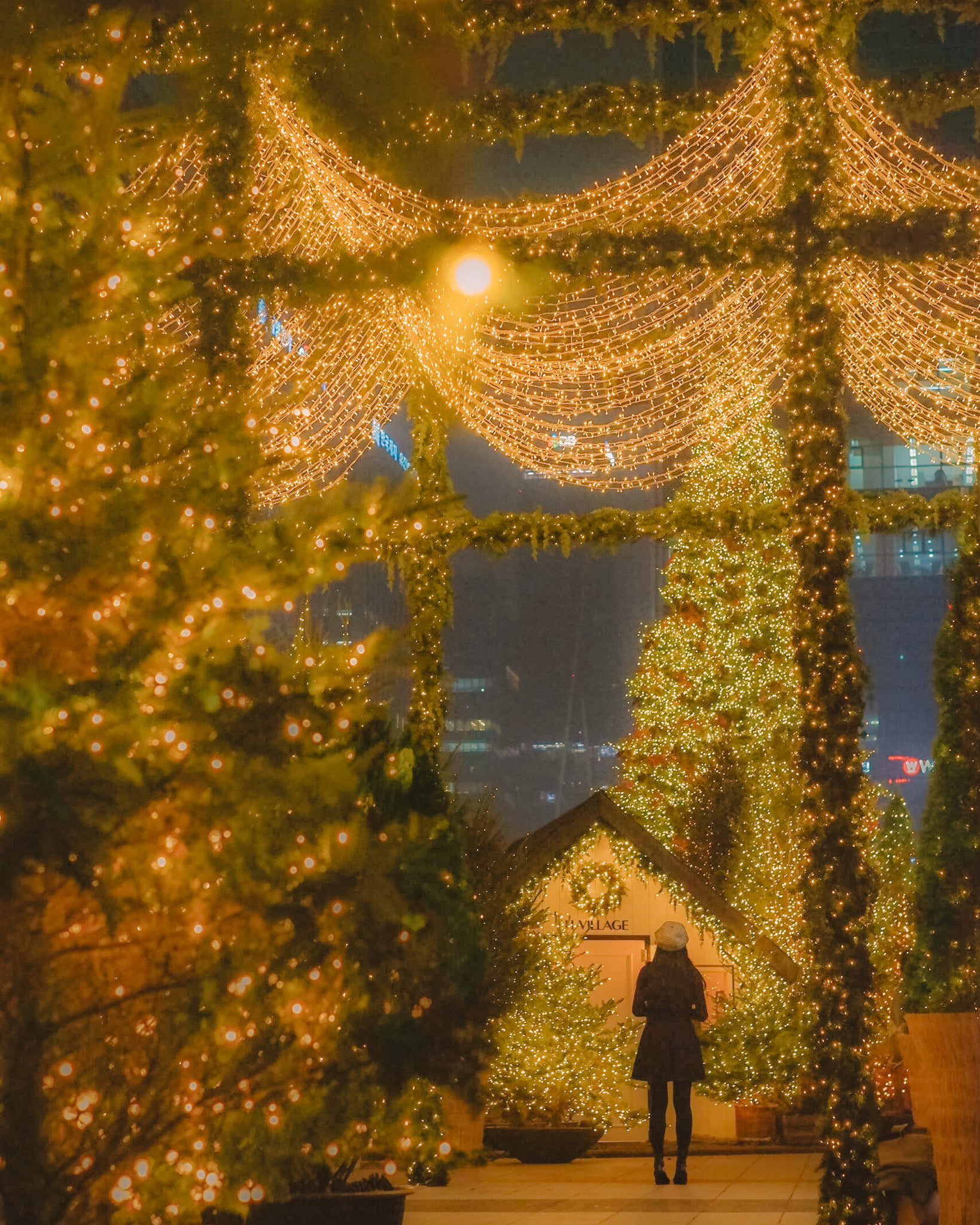 December brings the festive cheer of Christmas to every corner of the globe, and Seoul is no exception. If you happen to be in the city during this joyful month, you're in for a visual treat of dazzling holiday light displays. These vibrant and captivating decorations can be spotted all over the city, adding a touch of magic to the streets. Don't miss out on the enchanting scenes at iconic places like Lotte World Tower, Coex Mall, and the Shinsegae Department Store Main Branch in Myeongdong – they're known for going all out with their Christmas installations.
If you're up for a fun adventure to discover even more spots adorned with these fantastic holiday displays, check out my ultimate guide below. I've put together a list of must-visit places where you can soak in the festive vibes and witness some truly stunning light shows.
Seoul Light DDP: A Radiant Winter Spectacle
Duration: Mid-December to January 1st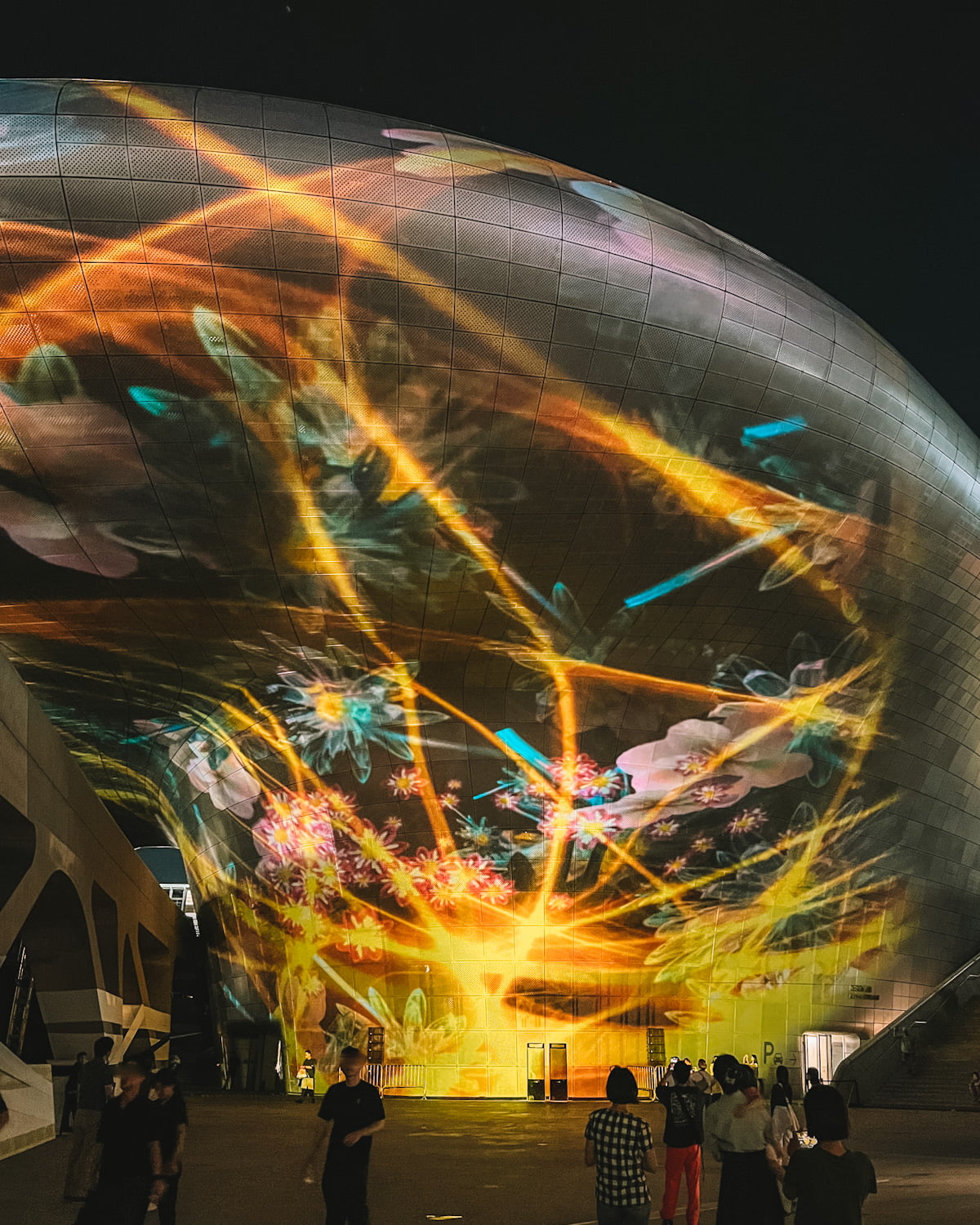 Seoul Light DDP is an expansive multimedia light extravaganza held twice a year at Dongdaemun Design Plaza. The first installment, perfect for immersing in the autumn ambiance, typically illuminates the plaza in October. However, the pièce de résistance, the grand spectacle of Seoul Light DDP, takes center stage in December, infusing the winter season with warmth and wonder. It's worth noting that the precise dates can fluctuate from year to year, so it's wise to stay updated by visiting the official website or checking local event listings for the latest updates. For those eager to learn more about this captivating event and gather tips for enjoying the dazzling light displays, don't miss my detailed blog post in the link below.
Glide Across the Ice:
Period: December to February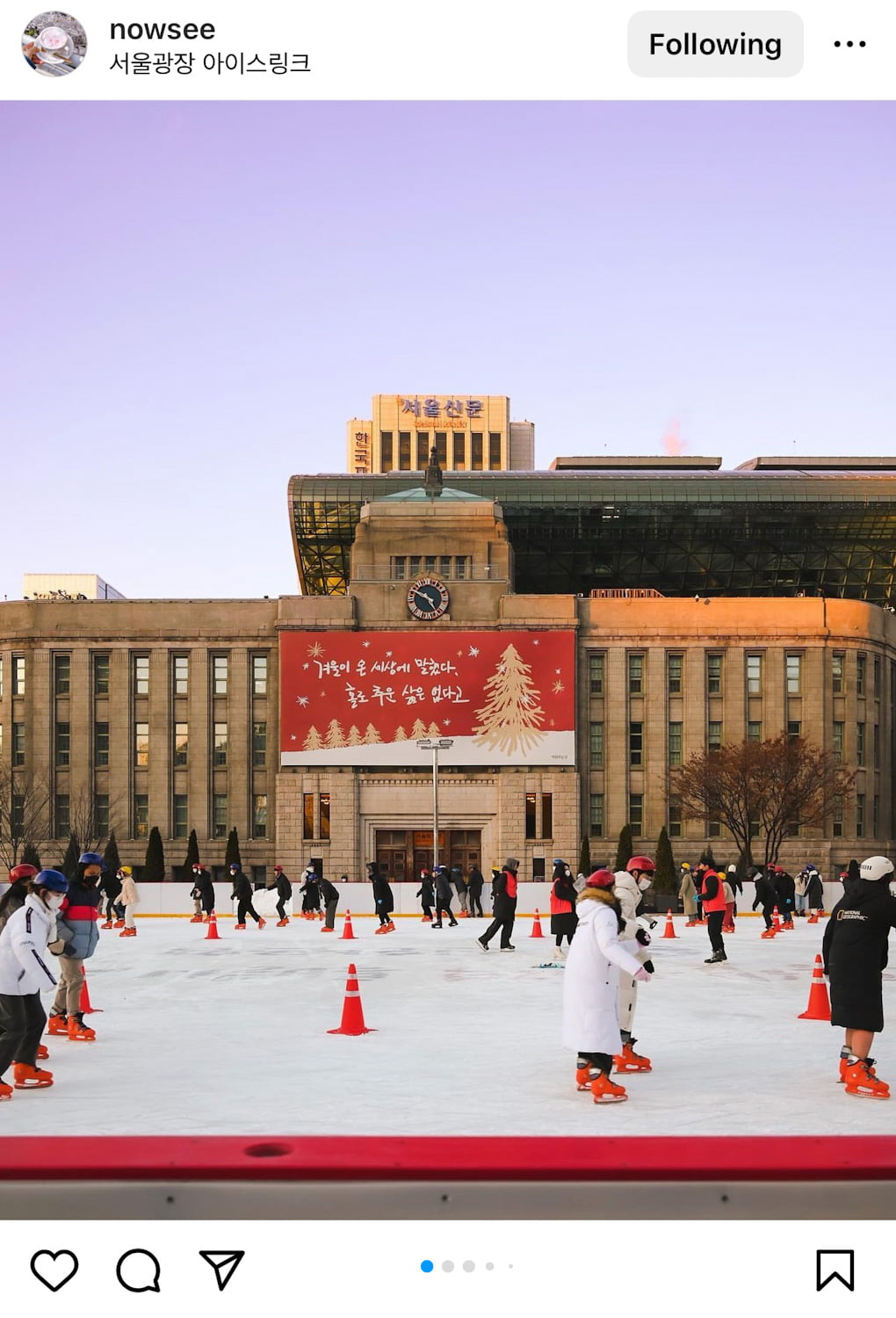 Image Source: @nowsee
When it comes to embracing the winter spirit in Korea, ice skating is a must-try activity, and December presents the perfect opportunity! Seoul boasts some fantastic ice rinks that will elevate your enjoyment to new heights. Here are the top ice-skating venues in the city:
Seoul City Hall Ice Rink | 서울시청 아이스링크
Lotte World Ice Rink | 롯데월드 아이스링크
Grand Hyatt Seoul Ice Rink | 그랜드하얏트 서울 아이스링크
Olympic Park Ice Skating Rink | 올림픽공원 아이스 스케이트 링크
Mokdong Ice Rink | 목동 아이스링크
Whether you're a seasoned skater or a novice, these rinks offer a splendid opportunity to glide and twirl on the ice, creating cherished memories in the heart of Seoul's winter wonderland.
Embrace the Thrills of Snow Sledding:
Period: late December to late January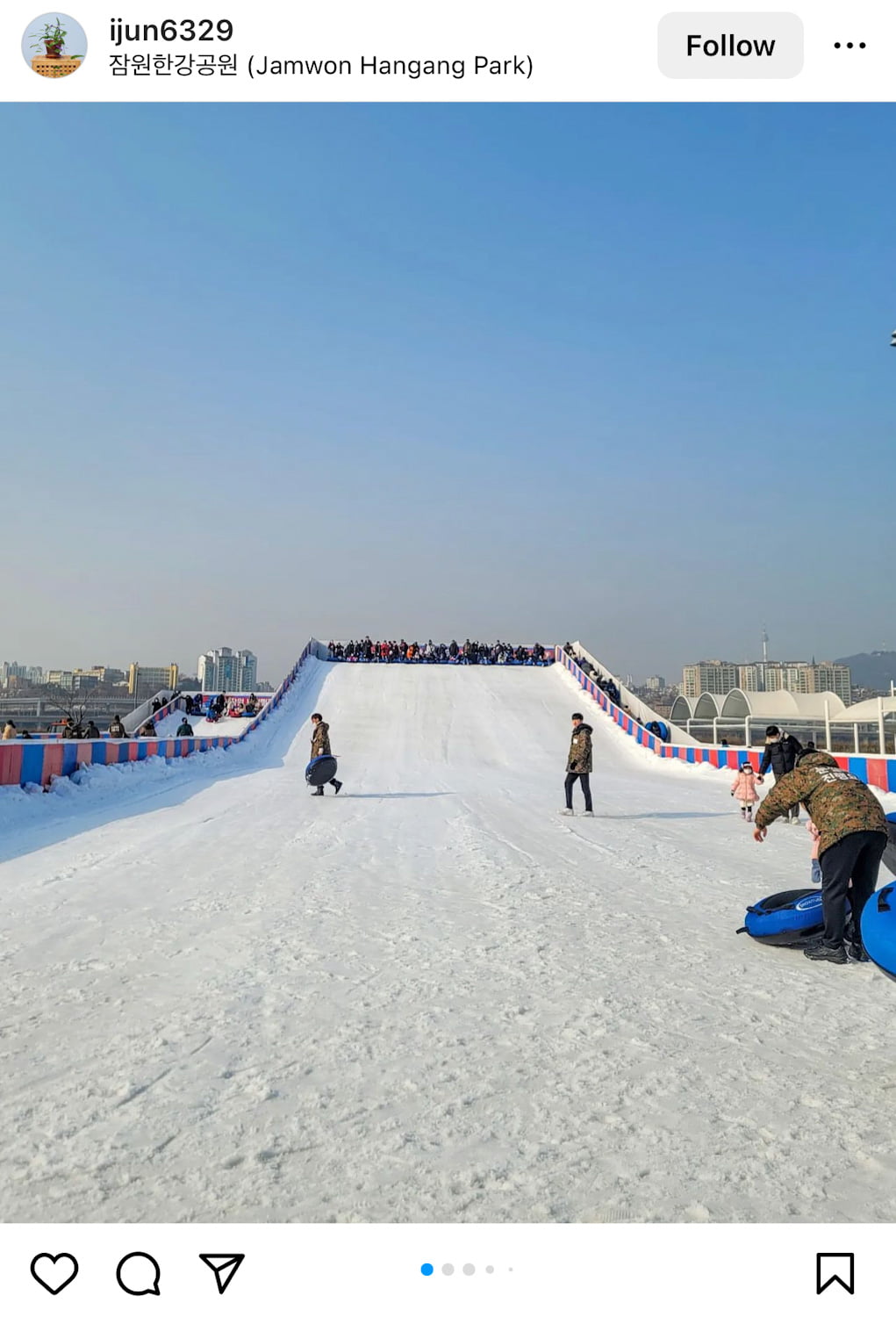 Image Source: @ijun6329
One of the most cherished and enjoyable activities during the snowy season is sliding down hilly slopes on sleds. And guess what? Seoul in December offers just that kind of excitement! If you're looking for some snow-filled fun, here are the prime spots for sledding in the city:
Ttukseom Han River Park Snow Slope | 뚝섬 한강공원 눈썰매장
Children's Grand Park | 서울어린이대공원
Yangjaecheon Ice Sledding Rink | 양재천 얼음썰매장
Dorimcheon Children's Ice Sledding Rink | 도림천 얼음 썰매장
It's important to keep in mind that the availability of this activity greatly depends on the amount of snowfall, which can be quite unpredictable in Seoul each year. In case of substantial snowfall, the window for sledding fun can extend all the way until mid-February!
Capture the Allure of Snow-Covered Landscapes:
Period: mid-December to late January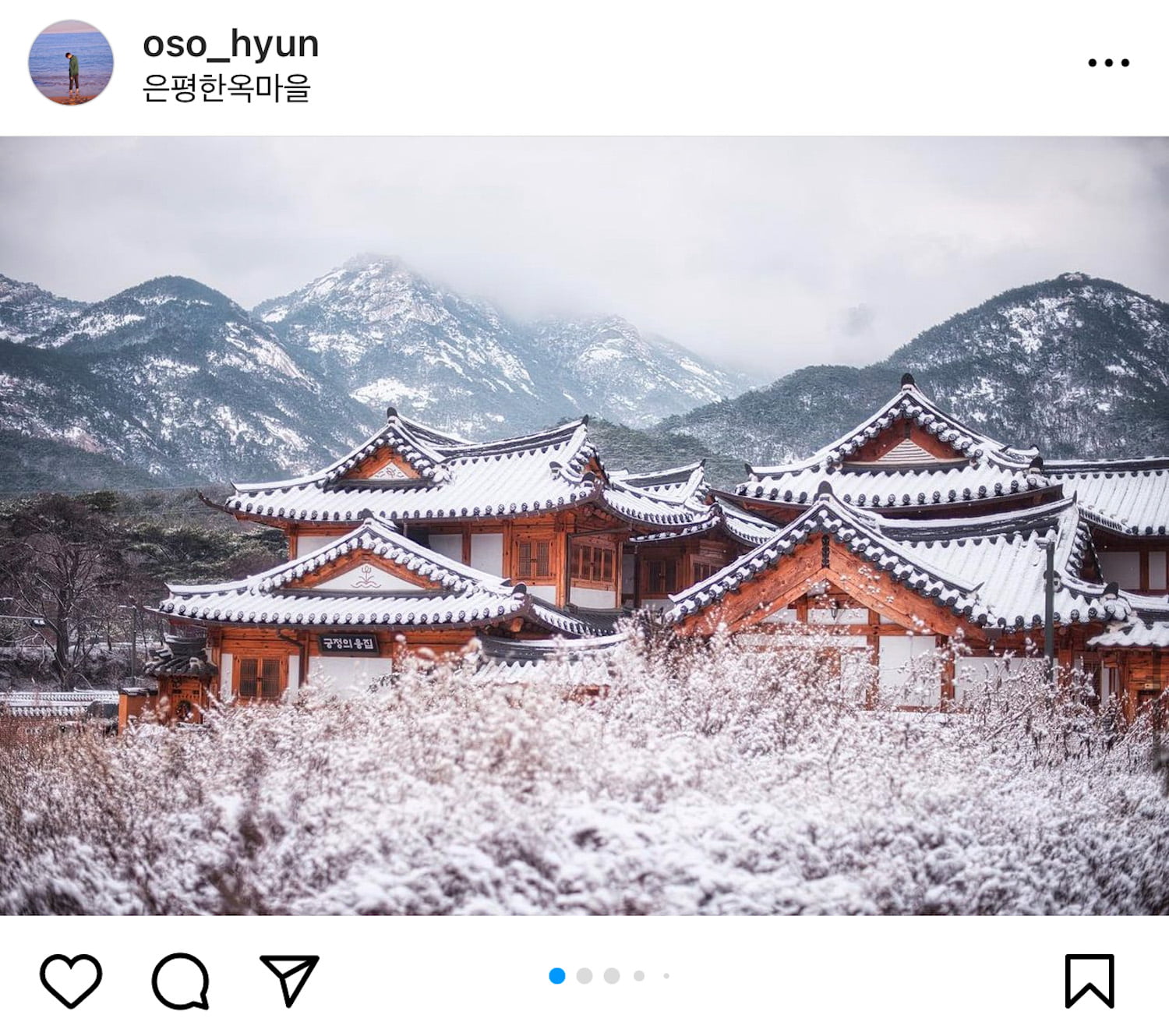 Image Source: @oso_hyun
When the city receives the gift of heavy snowfall, seizing the opportunity to capture the enchanting winter scenery is an experience not to be overlooked. Even within Seoul's bustling streets, when the urban landscape is cloaked in a pristine layer of white, the image etches itself into your memory, ensuring a lasting impression. Here's a curated selection of locations in Seoul that beckon for your visit, inviting you to photograph or simply bask in the beauty of the snow-draped surroundings:
Gyeongbokgung Palace | 경복궁
Bukchon Hanok Village | 북촌한옥마을
Eunpyeong Hanok Village | 은평한옥마을
Namsan Baekbeom Square Park | 백범광장공원
Jeongdong Observatory | 정동전망대
Venturing Beyond Seoul: Exploring Korea in December
December not only signals the onset of the chilly season in Korea, but from mid-December onwards, it also heralds the official arrival of a season filled with snowy and icy delights. During this time, numerous renowned winter destinations throughout the country fling open their doors, beckoning hordes of visitors with their famed snowy slopes and breathtaking vistas of pristine white landscapes. Here are some enticing activities that you might want to consider arranging a trip for in December:
Skiing & Snowboarding: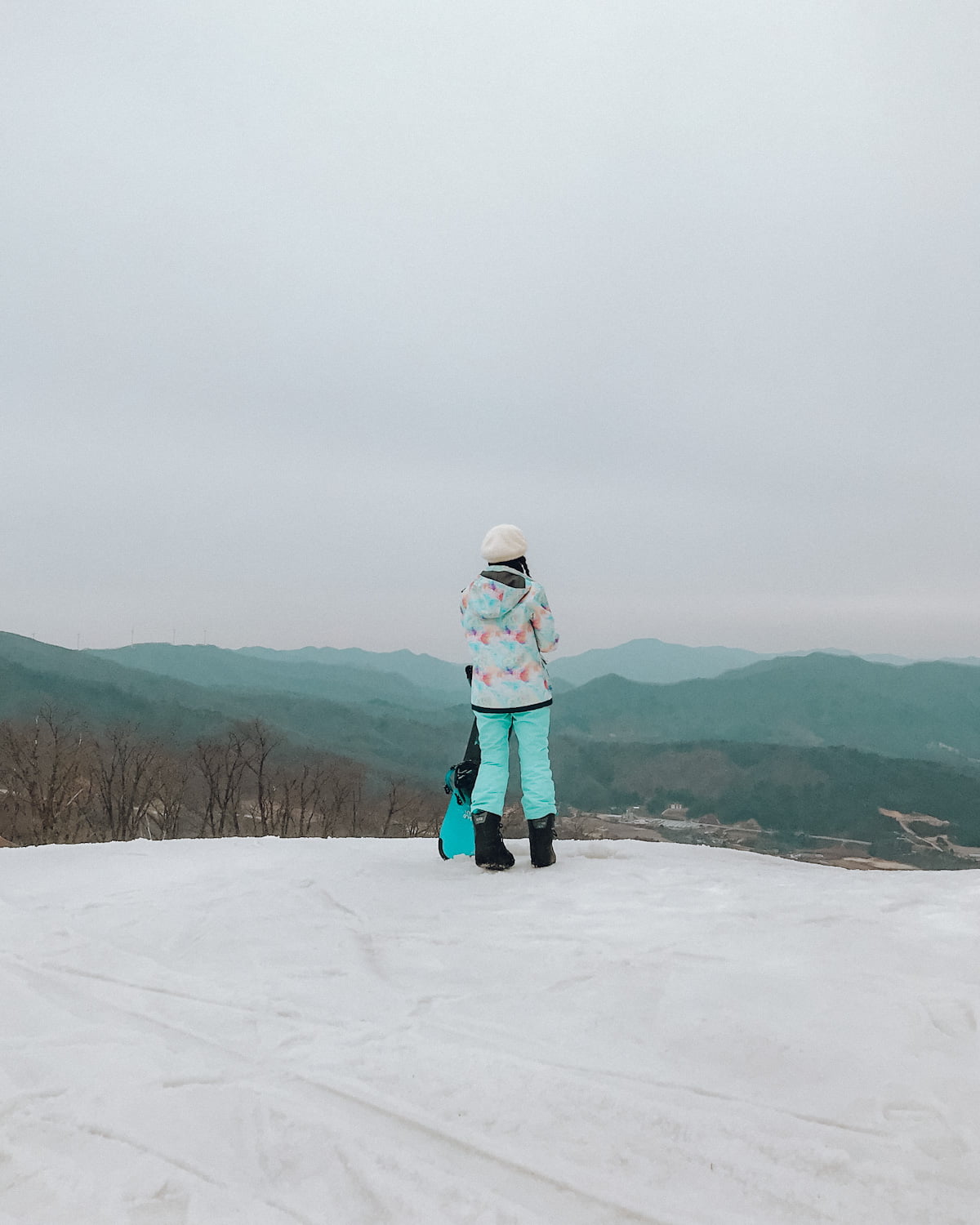 The ski season in Korea traditionally kicks off around mid-December, as ski resorts across the nation are blanketed in thick layers of snow, drawing scores of enthusiastic skiers and snowboarders. Since Seoul doesn't boast any ski resorts of its own, planning a day trip or an extended excursion to ski outside the city is a splendid idea. Check out my comprehensive guide to ski resorts in Korea for all the essential details!
Winter Wonderland Escapes: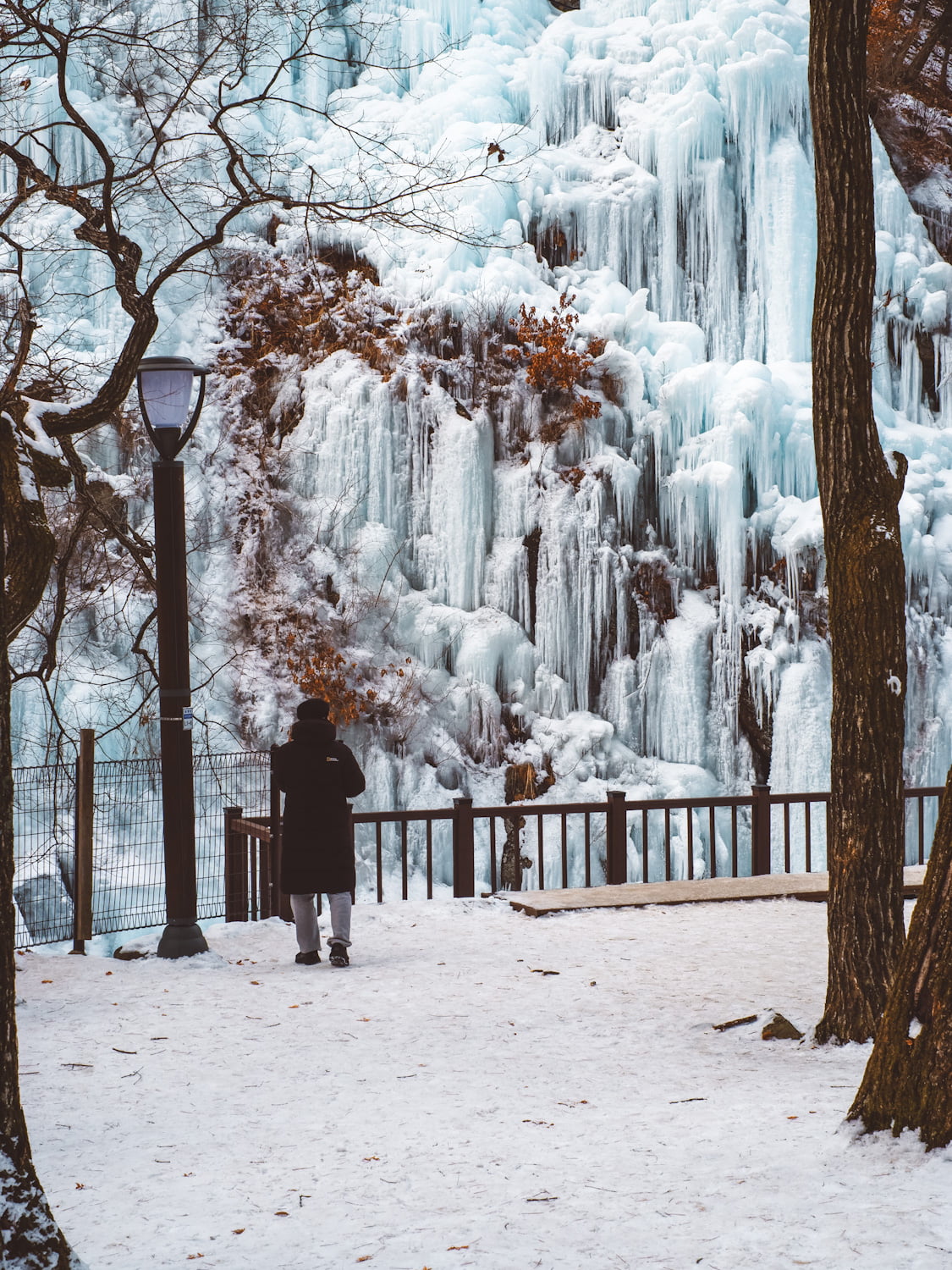 Apart from the thrill of skiing and snowboarding, exploring exceptional winter destinations is another experience you won't want to miss. And don't fret; I've assembled a selection of these gems scattered throughout the country just for you in the button provided below. Each of these locales promises to provide you with the quintessential winter snapshots of Korea's enchanting wonderlands, adding a touch of glamour to your journey.
Congratulations! You've reached the end of this guide. Armed with this treasure trove of knowledge, your upcoming escapade to Seoul in the spirited month of December is primed for thrills and discoveries. Wishing you safe travels and an exhilarating exploration!
Did this entry help you? Or Did you enjoy my photos? Help support my small blog by giving a little cup of joe. I am always grateful when readers reach out wanting to support 🙂
p.s. This post is independently created. However, when you book or purchase something through the retail links, I may earn an affiliate commission to help keep Ploy's Little Atlas running. Thank you very much for your support!
p.p.s All images used (unless specified) are owned by the author of the blog and permission is required for a repost. Please, reach out via social media channels to ask beforehand if you'd like to use them.